DANNY "Sir John" Isla made a triumphant, heart-rending, return to the Lexus Invitational Golf tournament last week. His babe had grown so big and healthy, making him profoundly proud and enormously oozing with fulfillment from deep within.
Seems like only yesterday, when he was founding president of Lexus Manila in 2009, that he struck the brilliant idea of staging a golf tournament in 2011 exclusively for Lexus owners.
It was a shot so calculated it didn't miss its intended target: Making every brand-new Lexus owner so pride-driven that to be an invitee to the event was already a badge of honor in itself.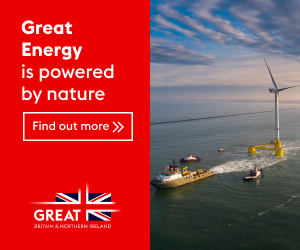 No other tournament has given perks and freebies as lucratively salivating as the Lexus Invitational.
This year drew a record 130-plus players at the well-manicured Sta. Elena.
In the much-awaited sit-down dinner was a feast of superior seafood soup for starters, followed by seared lapu-lapu with prawn served with red pepper puree and pesto as aperitif. Main course was beef tenderloin with port wine sauce and truffle barley risotto, surprisingly literally melting in the mouth. For dessert, it was "trio sweet" of crispy golden coin with bailey chocolate sauce, matcha ice cream and fruity medley.
Before dinner was served, Alfred V. Ty, the Lexus chairman, made his usual rounds.
"Nice to have you back, Danny," Alfred said, sneaking from behind us. "Look, how big your babe has grown."
"Thank you, Sir," said Danny, who immediately took a selfie shot for the three of us.
Earlier, Danny had met up with Vince S. Socco, the Lexus/Toyota pillar.
"Finally, there you are," said Vince to Danny.
Danny had been in town since January with his wife, Joy, vacationing for two months after having migrated to Auckland, New Zealand, before the pandemic struck on December 17, 2019.
In his hellos to old Lexus chums, Danny quoted one client as telling him, "Before, each time I drove home with my Benz, people in my neighborhood craned their necks towards me. With my Lexus, I feel calm and relaxed. They just glance at it. Love it!"
In his speech before the ceremonial tee-off, Lexus Manila president Raymond T. Rodriguez, Danny's successor, said: "After a 3-year absence, we've been longing for this special event. Today, the wait is finally over…It is also a great opportunity for you to see the latest Lexus models, especially with the newly-launched RX 500h F Sport in a striking Sonic Copper, the powerful RC F and a fleet of hybrids such as the IS, ES and LS. To add to the excitement, we have two hole-in-one prizes, the IS 300h and the ES 300h. We wish you all the luck and I hope you take home both of these fantastic hybrid sedans."
Nobody won but, still, everybody went home happy, hauling more fond memories from the event sired successfully by Sir John a dozen or so years ago. Till then, fellas.
PEE STOP Thank you to Josen Perez de Tagle, Cielo Villaluna, Nannette Versoza, Ella Hernandez, Charlie Erojo and Lito Hibo for their kindness in hosting us to the Philippine Airlines Media Golf tournament in Cebu's Mactan Island and Alta Vista golf courses. With my good neighbor Jake P. Ayson acting anew as tournament director, the event's return was super successful after a three-year hiatus due to COVID-19. Congratulations to GMA-7's Arnold "Igan" Clavio as Broadcast Division champion and spin.com's Dodo Catacutan as Print Division titlist. Cheers!…Thank you, too, to P.T. Nico Quinonez, my handsome inaanak son of Alta Vista club manager Nimrod, for fixing my "golf elbow" that forced me to quit the second round of the PAL Media tournament. You did well, Nico. And, yes, glad to know you are also a Beatles fan, Nico. That's why you are good—like all Beatlemaniacs. Ye-ye-ye-yeah!
Ah, to be back at Sta. Elena, where it all began in 2011.