"I want to be a Filipino artist whose work features an advancing society," says Ica Narvaez over a cup of coffee in a cozy corner in her high-rise residence. It's quiet. Her husband is in the office and her two hyperactive, little boys are in school. Drawing and coloring materials of the schoolboys are scattered on a kiddie table in another corner of the living area. The mom-artist's works are everywhere.
"I want my art to signify Filipino brilliance. I want the world to see our progress and how far we have come because we worked hard to get here. We need to take pride in where we are and what we have accomplished because of our unyielding attitude."
Narvaez is a third-generation Filipino artist based in Manila whose themes strive to capture modern Filipino life. The mom-artist possesses a vibrant style influenced by her very active family life: caring for two young sons and two rescued dogs consume her day while her nights are dedicated to her two other passions, art and community development. Every piece she creates also aims to inspire and contribute to redeeming a social condition.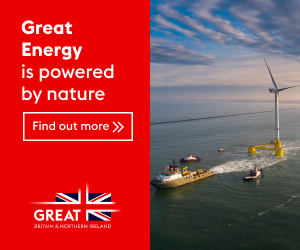 Narvaez's dedication to community development consumes a big chunk of her time, as she fundraises for NGOs that champion underprivileged people and disadvantaged communities.
"I want to be known as an artist who has a social responsibility," she said, "which is why I want to keep supporting NGOs close to my heart. My art will always be for the sake of others even if the subject of some seems trivial."
Narvaez has an upcoming exhibit on March 31 to April 2 entitled "Divergence" at the Lifestyle Hallway, Powerplant Mall, Makati. The show will also feature works of Arvin Barcena, Brix Tan, Karen Castrillo-Villasenor, and Ronna Manansala. Narvaez will display her Please Dear Series works for the benefit of four charities — Smile Train, Cara Welfare Philippines, AHA! Learning Center and Kariton Pakyawan.
Narvaez's four, mixed-media pieces that will be in the show are Coffee Please Dear, Cars Please Dear, Cookies Please Dear, and Cocktails Please Dear. 
"These four pieces investigate our consumption patterns. Modern life gives us so much pleasure at our disposal. However, we have an innate capacity to regulate ourselves and practice self-control. We know a balanced, healthy, long life comes from moderate consumption. We fall ill in all aspects—physically, mentally, emotionally, and socially—if we practice excessive consumption. Our consumption habits make or break us," the artist said. Her past and current works can be seen at icanarvaez.com and her @icagnarvaez Facebook and Instagram accounts.
Narvaez added as an afterthought: "Cookies Please Dear resonates deeply with me because it reminds me of my struggles with overeating. I wish I could eat a million cookies daily, but thankfully I've been taking the higher road and eating 999,999."