Images courtesy of Memories of the Orient
It was a lazy Saturday morning at Ortigas Market that led me to discover a unique find—a treasure trove of historical maps. As I passed by, I vaguely noticed the Murillo Velarde Map of 1734 in front of me when this friendly fellow stepped up to point out its many pertinent details. It turns out he's Per Andre Hoffmann, world famous and multi-awarded photographer, known as the "magician of light," but on that day, I got to know him more through his collection of antique maps and the stories that came with it.
His successful career as a photographer took him to over one hundred countries that also prompted him to build his fine collection. "A few decades ago I had the unique opportunity to purchase a bulk of historical maps; some of which were stunning and wonderfully hand colored and showed all corners of the world, all regions and countries. I have continued collecting until now, and I have focused on beautifully colored maps. I prefer regions, countries or cities close to my heart, my homelands Germany, Norway and the Philippines. I now have a humble collection of 16th/17th/18th/19th century maps of nearly all countries, regions and continents, the World, biblical and Celestial Star Maps, which are truly out of this world," says Hoffmann.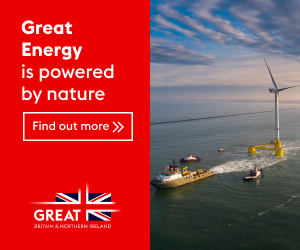 As a collector, he cherishes his possessions as so much more than just artifacts to be put on display. As he says: "Historical Maps are a glimpse into the past, its history, culture, scientific achievements, zeitgeist and its implications on our lives. Regardless of where we call home, these insights into the past guide us to an understanding of how history has shaped us as we are—our ancestry and family history, race and ethnicity, language, culture and our life as it is today. The awareness of a multicultural, mutual history allows us to understand the self and develop not only a personal identity, but also a collective identity, a sense of homeland and belonging – the fundamental building blocks of a national identity and nation building…and ultimately a sense of belonging to a larger family – the human race."
As he leafed through the old parchment, the decorated lensman now turned historical storyteller shared his fascination over pieces that are among his favorites. One is the detailed illustration of the first sea battle in Asia between the Spanish and Dutch in 1600. "The Spanish Captain/Vice-Governor was commanded to hunt down the Dutch, who were pirating Philippine waters. On this perilous quest he invited friends and family to join him on the galleon 'San Diego.' Historic records show about 500 people boarded the battleship in their finest clothes and jewelry. They brought slaves and servants, fine porcelain dining ware, luxurious beds, trunks and the very best of foods. Surely, they had a ball at sea, but the party was crashed when the Dutch warship 'Mauritius' opened fire, and the 'San Diego' could not return fire because it was overloaded and the gun ports were submerged. It sunk off the coast of Nasugbu. Its wreck would be found in 1992 and yield a treasure in porcelain and gold pieces.
Another map of 1595 had an enormous historical impact, as it revealed that there was an unknown passage into the Waters of South East Asia, allowing the Dutch and the British to bypass the Portuguese forts in the Malacca Strait and sail through the Indonesian Sunda Strait. This ended over one hundred years of Portuguese rule in South East Asia and enabled the British and Dutch to exploit the region and establish the largest companies the world has ever seen. In the 17th century the British and Dutch East India Companies had market capitalizations of about 6.8 and 8.2 trillion USD in today's value. In comparison: Apple, the most valuable company of 2022, has a value of 2.5 trillion USD."
Of course, he eventually veered toward the "mother of all maps." The Murillo Velarde Map weighed heavily, along with other maps, in the Philippine's claim to territorial rights over parts of the South China Sea, or more aptly the West Philippine Sea, in a dispute with China.
"The Murillo Velarde Map of 1734 is a scientific and artistic masterpiece and one of the Philippines most important historical artifacts. Not only because of its importance in proving the Philippines territorial integrity (in The Hague), but also because it offers an incredibly rich insight into the unique history of the Philippines and its life in the 18th century. These insights are a powerful vessel to promote self-esteem in the heritage of the Philippines, pride in the Filipino homeland and dedication to your Filipino compatriots."
These, among other maps, were first mounted in his residence in Forbes Park, Makati. Accessible only to a privileged few, it was his friends, the late President Fidel Ramos, Sir Washington Sycip and other prominent personalities, who convinced him to share his pieces to a larger audience. Since he was far too busy with other commitments to start this endeavor on his own, it was his Filipino partner, Edianna Ortega, who took charge and founded the Orientalis Fine Art Gallery, where high quality reproductions of the historical maps are available under the "Memories of the Orient" brand.
Not to be mistaken as mere copies, these reproductions went through a painstaking process, a serious makeover to bring out the details without sacrificing their authenticity. It begins with the most decorative maps being chosen and recreated in great detail as digital files. Then they are "cleaned" of ugly folds, stains and tears, while keeping its antique look. After which, each one is printed on museum grade materials such as the heavy German canvas, and printed with light fast, non-fading Japanese pigments, far from the usual offset prints with fast fading ink on the common paper.
"Our historical maps come either rolled, or beautifully framed. We can also customize them a bit according to specific clients' requests. We do not use the ubiquitous, prefabricated, fake-wood Chinese frames, instead we make our own frames in various designs. Most popular is our classy vintage style, with hand-made hardwood that are locally-sourced, frames that are very much favored by our customers in government agencies, embassies, upscale business clubs, restaurants, among others," shares Ortega.
"And by the way" jests Per-Andre, "would it not be unseemly to offer the most famous Philippine map, which proved the Philippines territorial rights in the West-Philippine-Sea-dispute with China, in a made-in-China frame?"
We then exchanged smiles as more stories came and livened the day with newfound memories, connections and a quick boost to one's cultural identity.
Hoffmann's historical maps and vintage photography can be viewed and purchased at the Memories of the Orient stall in the Legazpi Sunday Market, or in the Ortigas Saturday Market. They can also be contacted through email (Memoriesoftheorient@gmail.com) or www.memoriesoftheorient.com.
Image credits: Images courtesy of Memories of the Orient