FRANCE has already qualified for this summer's Basketball World Cup as Victor Wembanyama offered another reminder that his nation is going to be a medal favorite.
The 7-foot-3 phenom had 22 points, 17 rebounds, six blocks and four steals in leading France past the Czech Republic, 72-59, on Thursday at Pardubice, Czech Republic, in the next-to-last World Cup qualifying game for both teams.
In three games with the French national team, Wembanyama is averaging 20.3 points, 10 rebounds, 2.7 blocks and 2.3 steals per game—while playing only 26 minutes, on average, in those contests.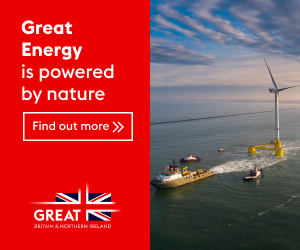 He's presumed to be the No. 1 pick in this year's National Basketball Association draft and it continues being easy to see why.
"Victor showed his amazing talent and why he's considered one of the best players in the world," Tomas Kyzlink of the Czech Republic said.
The Czechs had previously been eliminated from World Cup contention.
That didn't stop them from coming out flying, building a 30-11 lead with 8:59 left in the first half.
The lead was 36-21 late in the half—but France outscored the hosts, 51-23, over the final 22 minutes.
Kyzlink led the Czech Republic with 23 points and Patrik Auda scored 10. Paul Lacombe scored 13 for France, while Yoan Makoundou added 10.
Italy, meanwhile, pulled away in the fourth quarter to beat Ukraine, 85-75, on Thursday thus dashing war-torn Ukraine's hopes of qualifying for the World Cup.
In the other games in the European qualifiers, Bosnia and Herzegovina beat Montenegro, 74-66, Georgia topped Netherlands, 88-80, Lithuania rolled past Hungary, 89-64, and Spain downed Iceland, 80-61.
Japan topped Iran, 96-61, Australia eased past Bahrain, 83-51, and China downed Kazakhstan, 71-59, in the Asian qualifiers.
Europe:
Finland was at Israel, Slovenia at Estonia, Latvia at Turkey, Serbia at Greece, Sweden at Germany and Belgium at Great Britain in the European qualifiers, while Saudi Arabia was at New Zealand, Lebanon at Philippines and Jordan at India in Asia.
In Africa, it was Cameroon against Congo at Egypt, Nigeria against Ivory Coast at Angola, South Sudan against Senegal at Egypt, Cape Verde against Guinea at Angola, Tunisia at Egypt and Uganda at Angola
Finland, Latvia, Germany, Greece, Slovenia, France, Lithuania, Spain and Italy already qualified from Europe with Serbia, Belgium, Montenegro, Bosnia and Herzegovina, Hungary, Georgia and Iceland fighting for the remaining three slots.
Turkey, Great Britain, Sweden, Israel, Estonia, Czech Republic, Netherlands and Ukraine all bombed out.
Philippines, Japan, Lebanon, New Zealand, Australia and China clinched berths for Asia while in contention for two sports are Jordan, Saudi Arabia, Iran and Kazakhstan. Bahrain and India are out.
Only Ivory Coast has so far advance from Africa, where South Sudan, Egypt, Senegal, Tunisia, Congo, Angola, Cape Verde, Nigeria and Guinea are battling for the continent's four other spots. Out as Cameroon and Uganda.
Image credits: FIBA