PXP Energy Corp. trimmed its losses to P22 million in 2022 from the previous year's P32.5 million on higher profit from the operations of its Galoc oil field.
The company reported on Thursday that consolidated net loss attributable to equity holders of the parent company went down to P36.1 million in 2022 from P1.714 billion in 2021 due to one-time impairment and decommissioning charges incurred in 2021.
Consolidated petroleum revenues was higher by 15.4 percent at P74.1 million last year from P64.2 million in 2021 amid lower crude oil offtake at 479,955 billion barrels (bbl) following higher average crude price at $94.49 per barrel bbl in 2022 versus $70.46/bbl in 2021 in Service Contract (SC) 14C-1 Galoc.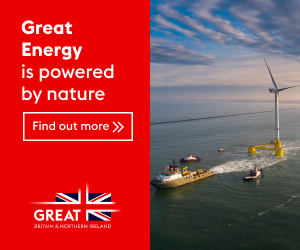 Consolidated costs and expenses went down to P99.6 million last year from P102.7 million in 2021 due to a slight reduction in general and administrative expenses which reached P59.1 million last year. Petroleum production costs in SC 14C-1 Galoc remained flat at P40.5 million.
On October 11, 2022, the Department of Energy (DOE) granted the declaration of force majeure for SC 75 and SC 72 from April 6, 2022 until such time as the same is lifted by the agency. Under a force majeure scenario, contractors are excused from performing their obligations under the service contracts.
PXP incurred expenses amounting to $13.78 million following the suspension of exploration activities under SC 75 and SC 72. The amount would be part of the approved recoverable costs, subject to DOE audit.
With the suspension having nullified all the work done since late 2020, the DOE said SC 75 and SC 72 would be entitled to an extension of the exploration period corresponding to the number of days that the contractors actually spent in preparation for the activities that were suspended in April last year.
"Each of PXP and Forum will continue to coordinate with the government on the resumption of activities in both SC 75 and SC 72. Meanwhile, the Group shall continue to pursue exploration work with respect to its other projects in the Philippines, including SC 40 and SC 74," PXP said.
PXP holds a 50 percent interest in SC 75 located in Northwest Palawan.
Forum Energy Ltd., in which PXP holds a direct and indirect interest of 79.13 percent, has a 70 percent participating interest in SC 72, also in Northwest Palawan, through its wholly owned subsidiary Forum.
PXP, an upstream oil and gas company, has a total economic interest of 54.36 percent in SC 72.