PK KONGKRAPHAN outdueled Bianca Pagdanganan in a clash of nerves in the wind at the finish as she pounced on the Filipina ace's double bogey mishap on No. 16 then birdied the 17th to grab a one-stroke lead with a 68 after 18 holes of the Anvaya Cove International on Wednesday in Morong, Bataan.
The troika in the featured threesome, including Taiwan's No. 1 Ya-Chun Chang, lived up to the hype as they sized each other up in an otherwise subdued battle at Anvaya Cove's Mountain Nine (front nine) then turned it into a virtual shootout and a test of poise in the windy Seaside Nine (back side).
Pagdanganan sizzled with an eagle-birdie-birdie run from No. 10 to wrest control at five-under but dropped to a share of lead with the Thai with a double-bogey on the par-three No. 16 after overshooting it.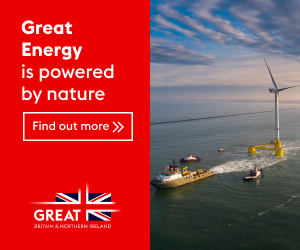 She needed two shots to get into the green then two putted for 5 and yielded the lead as Kongkraphan drained a clutch birdie from 12 feet on the penultimate hole.
The Filipina ace settled for a 69 while Chang survived a rollercoaster backside of four birdies against a double bogey and a bogey to salvage a 70 for joint third with compatriot Yi-Tsen Chou and Thai Kusuma Meechai.
Taiwanese Ching Huang, a former Ladies Philippine Golf Tour (LPGT) winner at Midlands, and Thai Kultida Pramphun matched 71s, while Hsuan-Ping Chang and fellow Taiwanese Tsai-Ching Tseng and Thais Pakin Kawinpakorn and Preenaphan Poomklay had par 72s.
The rest of the locals, however, wavered in tough conditions, including last year's three-leg winner Chanelle Avaricio, who limped with a 77 in a tie with reigning LPGT Order of Merit champion Chihiro Ikeda for joint 27th, while Harmie Constantino and Daniella Uy struggled with 78s with 36 holes left in the $100,000 event organized by Pilipinas Golf Tournaments Inc. and co-sanctioned by the Ladies Professional Golf Association (LPGA) of Taiwan.
That Kongkraphan, Pagdanganan and Chang took the top three spots hardly came as a surprise for a gallery that was treated to top-notch shotmaking not just from the fancied three but from the rest of the 69-player field made up of the top TLPGA, Thai LPGA and LPGT campaigners.
And the world-class Kevin Ramsey-designed course dotted with water hazards and strategically-placed bunkers and which requires a variety of shots from steep uphill and downhill lies, put into focus not just the field's talent and skills but also its physical and mental stamina.
"You don't have to be too aggressive on this course," said Kongkraphan, the best-credentialed player in the fold with an eight-year LPGA Tour experience and winner of the Thai LPGA Tour Order of Merit trophy last year.
She unleashed a fist-pump after hitting a lead-grabbing birdie that capped a near-impeccable round spiked by birdies on Nos. 2, 7, 10 and 11 against a bogey on the 16th.
"I hit very good tee shots and kept the ball in the fairway most of the time. But the wind picked up at the back nine and it's very hard (to drive) off the tee but I still hit them (fairways)," said Kongkraphan, who placed third and second in the first two legs, respectively, of the Thai LPGA recently.
"On second shots, I tried not to be too aggressive and if I had the chance to get close to the hole, I just made the birdie[s]," she added.
Despite her late mishap, Pagdanganan said she was satisfied with her round, her first in the country as a pro, which she described as "pretty steady."
But after a two-birdie, one-bogey frontside, she actually turned hot, scoring an eagle on the par-5 No. 10 then birdying the next two to storm ahead at 5-under.
"It was super windy so I felt I needed to make quite few adjustments. But I hit a 3-wood off the tee (No. 10) down the middle of the fairway. I had 152 yards left that played 135 yards and used a pitching wedge. Though I hit it short, I got a lucky bounce closer to the hole and made it from 5 feet," said the former SEA Games double gold medalist seeking to regain her card in the LPGA, where she emerged as one of the Tour's long hitters right in her rookie year.
"My goal was to hit fairways, and felt like this course is really narrow and it's important to keep your ball in place," said the International Container Terminal Services Inc.-backed shotmaker. "I think I was able to at least kind of get that goal down for the day, was pretty satisfied with how I hit it, and felt like I needed to capitalize more on my real opportunities. But there's still a couple of rounds left and there's still a lot more to look forward to."
Two strokes behind Kongkraphan, Chang, a former teammate of Pagdanganan in the University of Arizona, is also upbeat of her chances although she had to buck a bum stomach to rebound from a bogey on the first hole with birdies on Nos. 7 and 8. She held her ground against her two fancied rivals and birdied Nos. 10 and 11 but fumbled with a double bogey on No. 12 and traded a birdie with a bogey on the next two holes.
"I think I did good but I got nervous because I was playing with Bianca, whom I haven't seen for three years, and PK (Kongkraphan), who had played in the LPGA. "So I just tried to keep my pace and tried not to think too much about the scores," said the 22-year-old Chang, who emerged No. 1 in the Taiwan LPGA with a victory and three top 10 finishes in her rookie season last year. "I hope to play with Bianca and PK again, they encouraged me so I didn't get nervous. It was fun and I have a lot of things to thank them."
Image credits: Roy Domingo