IPeople Inc.'s Mapúa University and its daughter schools Mapúa Malayan Colleges Laguna and Mapúa Malayan Colleges Mindanao, has entered into a collaboration with Arizona State University (ASU).
ASU has been ranked America's most innovative university, ahead of Stanford and MIT, over the past eight years.
The collaboration is focused on Business and Health Sciences programs, iPeople said.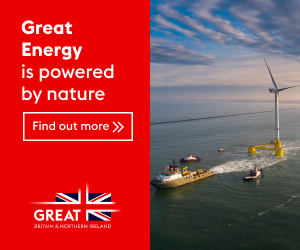 Through this collaboration, the Mapúa schools also became members of the ASU-Cintana Alliance, a global network of 15 of the most innovative higher education institutions in the Americas, Europe and Asia.
IPeople is the listed Yuchengco-Ayala education partnership.
"We are delighted to be collaborating with the Mapúa schools, which we selected as our Philippine champions, because of their long-standing reputation for innovation and academic excellence. The recent ranking of Mapúa as one of the top 4 Philippine universities, together with UP, Ateneo and LaSalle, in the Times Higher Education World University Rankings, is clear evidence of the quality of a Mapúan education," Chris Hill, chief strategy officer and Head of Asia Pacific at Cintana, said.
"We have long been focused on delivering the hallmarks of a Mapúan education: international, digitally enhanced, outcomes-based and research-driven. Our collaboration with global leader ASU and being part of the ASU-Cintana Alliance enable us to take these to a higher level for our students, by giving them numerous opportunities to learn with a top ranked US university, and other leading education institutions around the world," Reynaldo B. Vea, president of Mapúa University and chairman of iPeople, said.
During their time at the Mapúa schools, students now have the opportunity to be immersed in international learning experiences in numerous ways. The company said its students will have access to ASU's world-class content in all their ASU-enhanced courses.
Students are able to participate in Global Signature Courses through state-of-the-art virtual Global Classrooms, which give them the opportunity to learn remotely from professors at member universities of the ASU-Cintana Alliance, and interact with classmates from around the world, without leaving the Philippines.
Students can also participate in classes co-lectured by ASU faculty in the US. Students will also have many opportunities to participate in dozens of student exchange and summer immersion programs at ASU-Cintana Alliance schools.