THE Citibank N.A. Philippine Branch (Citi PHL) announced it has extended a $20-million loan (nearly P1.1 billion at current exchange rates), to ASA Philippines Foundation Inc. to help support women entrepreneurs.
Through the loan, ASA will provide financial assistance to low-income women for entrepreneurial ventures in the Philippines. The loan aims to support nearly 70,000 women entrepreneurs in the Philippines.
The loan extended to ASA Philippines is part of Citi's global commitment to provide $1-trillion towards sustainable finance by 2030, a statement from the lender said. It has committed to investing in opportunities for 15 million households, including 10 million women by 2025.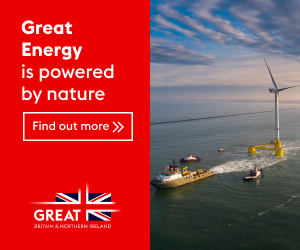 "It is inspiring to meet these hardworking Filipino women who have shared their personal stories of triumph over adversity. Amid their many hardships, they have a ready smile and have welcomed us all with warm hospitality," Citi PHL Corporate Bank Head Fernando Fleury said.
"They have overcome many challenges and have even managed to grow their business in a tough economic environment. We are happy to support their entrepreneurial efforts through this landmark social facility loan," Fleury added.
Citi PHL first partnered with ASA in 2010 with a loan of $1 million. With the $20 million in 2022, ASA will be able to provide their client base, composed of 20 million clients, the means to establish or improve their own microenterprises.
All of ASA's clients are women micro-entrepreneurs and majority or 71 percent are married and are between 31 years to 50 years of age.
Through their respective microenterprises, these women are able to support their families, as well as their communities.
"Our mission is to deliver the highest value for money, client-responsive microfinance as well as supplementary products and services to the poor through the enterprising women of each Filipino family," ASA Philippines President and CEO Kamrul Hasan Tarafder said.
In 2019, the Department of Trade and Industry (DTI) recorded a total of 630,688 business name registrations (new and renewal) of which 55.8 percent or 352,181 were women-owned, according to Citi PHL. When the pandemic hit in 2020, the lender said the majority of these businesses were adversely affected and needed help.
ASA Philippines is a non-stock, non-profit microfinance organization that offers financial services such as microloans and microsavings.
It is a microfinance NGO accredited by the Microfinance NGO Regulatory Council (MNRC) that serves more than 2 million entrepreneurially poor women across the country.
As part of its client community services, ASA Philippines offers additional programs, such as business development, scholarships for the children of deserving borrowers, disaster relief, burial assistance and other health care services.