THE government was unable to raise the total P15-billion target amount from the sale of Treasury bills (T-bills), marking the second week of mixed auction results as investors sought higher yields in the aftermath of Bangko Sentral ng Pilipinas' (BSP) 50-basis point (bps) rate hike.
The T-bills auction on Monday saw mixed results with the Bureau of the Treasury's (BTr) auction committee only awarding in full the P5-billion 364-day tenor debt papers.
The committee awarded P3.55 billion in 91-day T-bills and P4.5 billion in 182-day tenor, bringing the total amount raised by the national government that day to P13.050 billion.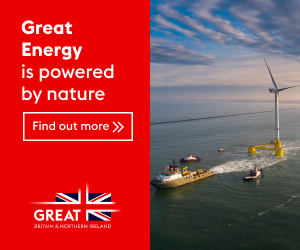 Nonetheless, the T-bills auction remained oversubscribed with the total amount offered reaching P30.318, more than double the target amount of P15 billion.
"Rate increases [an] aftermath of [the] BSP's 50-bps rate hikes and upward revision to average inflation for 2023 to 6.1 percent," National Treasurer Rosalia V. De Leon told reporters after the auction.
"Committees decided to keep rates aligned with secondary level; thus, partial awards for 91-day and 182-day T-bills," De Leon added.
The average rates for each T-bills tenor were as follows: 4.413 percent for 91-day, 5.060 percent for 182-day, and 5.455 percent for 364-day.
The rates were slightly higher than the secondary market benchmark rates at 4.477 percent for 91-day tenor, 4.994 for 182-day, and 5.348 percent for 364-day.
The Monetary Board delivered a 50 bps rate hike last week, increasing the BSP's overnight reverse repurchase facility by 50 basis points to 6 percent. (Related story: https://businessmirror.com.ph/2023/02/17/monetary-board-deals-50-bps-rate-hike-more-in-future/)
The BSP said the interest rates on the overnight deposit and lending facilities will be set to 5.5 percent and 6.5 percent, respectively.
With the latest increase in policy rates, interest rates are now the highest since August 2008 when it increased to 6 percent from 5.75 percent. In July 2007, interest rates were also at 6 percent, but this was a decrease from 7.5 percent.
Last week, the national government snapped its 4-week streak of full awards by the Treasury on auctions of T-bills as it was only able to raise P14.6 billion from its P15 billion programmed amount.
The government seeks to borrow P200 billion in February from the domestic market through the auction of T-bills and Treasury bonds. (Related story: https://businessmirror.com.ph/2023/01/25/government-eyes-to-borrow-p200b-via-debt-mart/)