It is evident that hybrid work is here to stay with recognized benefits of improved productivity, employee happiness, safety, convenience, and savings. This is why more employers and employees are looking for opportunities that enable this kind of setup. A recent study by real estate consulting firm JLL noted that 56% of Asia-Pacific organizations are likely to keep remote work available to all employees by 2025, while a Jobstreet survey reported that 80% of Filipinos prefer jobs that have remote or hybrid work modes.
However, this flexible work arrangement has its downsides too. One such disadvantage is the difficulty of getting technical assistance when employees suffer issues with their peripherals or devices. It has now become essential to be knowledgeable on the basics of caring for their gadgets.
All of our gadgets, from laptops to even our keyboards and mice need special care and attention if we want to stay productive. Below are some basic tips on how to maintain and care for them in the new hybrid world: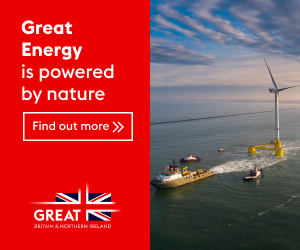 Cleaning mice and keyboards
Sanitize high-touch devices like mice and keyboards frequently. Start by wiping the surface, wheel, and optical sensor of the mouse with a lint-free cloth or cotton swab dampened with mild soap and water.
For keyboards, start by flipping them over and gently shaking them to dislodge loose debris. Use a keyboard brush to sweep out dust, hair, and food crumbs. Lastly, dampen a piece of cloth and dab it on the surface of the keys.
Keeping monitors clean
It's always a good idea to regularly clean monitors as these attract all sorts of things from fingerprints to dust. Simply spray the solution on a microfiber cloth and wipe the monitor thoroughly. Do not use paper towels or ordinary types of cloth since they may scratch the display.
Tidy the hard drive
Clutter isn't just physical, it's digital, too. Uninstall unnecessary apps and programs, files (especially large and temporary ones), and downloads to keep the hard drive tidy. Use the Disk Cleanup Tool every now and then. Windows recognizes unnecessary operating system files and deletes the ones it no longer needs. Storage is limited so getting a cloud storage service is a good investment.
Dealing with exhaust and charging ports
USB and charging ports on smartphones and laptops attract debris such as dust and dirt. Remove them by gently brushing a toothpick in circular motions. Add a bit of cotton to the end of the toothpick and repeat the process. Do not use a toothbrush, since its bristles may come off and get stuck inside. Avoid using liquids, too.
Cleaning headphones
Skin cells, ear wax, sebum, and facial products can stick to listening devices. Disinfect them by wiping them down with soap and water. Devices that have eartips must also be removed to scoop out any ear wax that has collected inside. Those that have charging cases must also be cleaned with a cotton swab dabbed in isopropyl alcohol.
HP Rover, your service center on wheels
For more complicated maintenance and fixes, it's best to contact a professional. You can do this by taking your device to a nearby service center, which can be inconvenient and time-consuming. To address this, HP has recently rolled out the country's first-ever mobile service center. The HP Rover goes from neighborhood to neighborhood, bringing well-trained HP personnel who know how to correctly diagnose and repair HP notebooks, PCs, and printers using only HP-certified parts. What's more, it is solar-powered following the climate action goals under HP's Sustainable Impact agenda.
"HP continues to reinvent its product design and services to meet the changing demands and needs of Filipinos. As we shift to a hybrid workplace, we want to empower remote and hybrid workers with the ultimate office experience, including the convenience of tech support from the comfort of their homes," says HP Managing Director Christian Reyes.
Learn more about the HP Rover and its route on Facebook at facebook.com/hpservicecenterphilippines/.