FOUR girls matches and three in the boys' side usher in the Philippine National Volleyball Federation (PNVF) Under-18 Championships on Friday at the historic Rizal Memorial Coliseum.
The Parañaque Green Berets and New Gen. Sta. Cruz Laguna kick off the action in a girls' Pool A match set for 10 a.m., followed by the Parañaque Thunderbolts Volleyball Club-Gracel Christian College Foundation duel in Pool B at 11:30 a.m.
Marikina Titans Volleyball Club and California Precision Sports (CPS) square off at 1 p.m. in a Pool C duel, while Team Hiraya (Angono, Rizal) collides with Volida Volleyball Club to complete the girls' competitions at 2:30 p.m.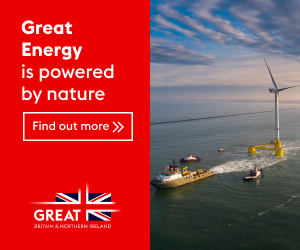 The boys' hostilities begin with Justice CM Palma High School taking on Team Makati at 4 p.m. in Pool A, Queen Anne School (QAS) clashing with Team Nagcarlan Laguna (NCL) at 5:30 p.m. in Pool D and MNHS-Antipolo City facing Philippine Christian University at 7 p.m. in pool B.
"Finally, the PNVF U-18 championships is here and we're glad to announce that the reception's very warm and enthusiastic," PNVF President Ramon "Tats" Suzara said. "We believe that we're going to find the best talents here in this newly-revived tournament."
Twenty teams are competing in the girls' section and 16 squads are entered in the boys division. There are four pools in each of the genders.
Matches will be held on four consecutive Fridays, Saturdays and Sundays, according to competition director Oliver Mora, with the medal plays for both genders set on March 12.
Saturday's (February 18) girls' matches pit CPS against Santa Rosa City in Pool C at 9 a.m., Ateneo de Manila University against Bethel Academy in Pool D at 10:30 a.m., NCL against QAS in Pool B at 12 noon and Maryhill College (MHC) against Junction Youth Organization in Group A at 1:30 p.m.
In the boys' class, the Saturday matches are Hermosa Volleyball Club against Team Manila at 1 p.m. in Pool C, Junction Youth Organization against QAS at 4:30 p.m. in Pool D and Team Makati against Santa Rosa City (SRC) at 6 p.m. in Pool A.
On Sunday, it will be Volida Volleyball Club against Ateneo in Pool D at 8 a.m., SRC against MRK in Pool C at 9:30 a.m., Angeles City against NCL at 11 a.m. in Pool B and New Gen Volley Club of Santa Cruz against MHC at 12:30 noon in Pool A all in the girls' side.
NCL squares off with JYO at 2 p.m. in Pool D, Sto. Niño de Praga Academy meets Angeles City at 3:30 p.m. in Pool B, Team Manila clashes with Xavier School at 5 p.m. in Pool C and SRC collides with Justice CM Palma High School at 6:30 p.m. in Pool A to complete the first weekend in the boys' category.