BLACKLIST International announced on Wednesday its partnership with globally-renowned esports organization G2 Esports that kicked off with the launch of G2 Blacklist—a co-branded team set to compete in League of Legends: Wild Rift operating out of the Philippines.
As the official esports division of Tier One Entertainment, Blacklist International aims to establish itself as the leading destination for the world's top esports athletes.
To achieve this goal, the company has prioritized forming partnerships with top-notch organizations that share its vision and have a proven track record of fielding championship-winning teams.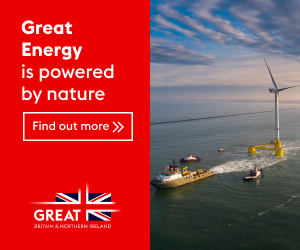 The Berlin-based G2 Esports fit the bill perfectly as it demonstrated ability to assemble championship contenders across popular titles such as League of Legends, CS:GO and Rocket League.
"We're combining the best of the East and the West to take a new Esports competition by storm," said Alban Dechelotte, CEO of G2 Esports. "As two major winning organizations, the G2 and Blacklist partnership is one that was created with big ambitions."
"Blacklist is a winning team, full of successful people that have helped them dominate the mobile esports market," Dechelotte said. "Asia is where Wild Rift is set to succeed and we wanted to be part of it and bring a G2 team to our fans in the region."
Blacklist International has already made significant waves in the Mobile Legends: Bang Bang and Call of Duty Mobile spaces.
With G2 looking to capitalize on the exponential growth of the mobile esports market in Southeast Asia, it is a no-brainer that they would select Blacklist International as their partner to build a team for the Wild Rift League-Asia—the new focal point for Riot's mobile esports strategy.
"G2 Blacklist is a '1+2=4' type of partnership. Two of the most popular and competitive teams in their respective regions working together is something truly special," Tier One Entertainment Tryke Gutierrez said. "I think this is a game-changer not just for Wild Rift esports, but for the industry as a whole."
The partnership will be supported by a collaboration with world-renowned Philippine street artist Juanito "Quiccs" Maiquez for a bespoke and exclusive art piece.
Tier One Entertainment and G2 also aim to launch a brand new series from Tier One Studios called The Bootcamp, which will document the journey of the Wild Rift squad.
The newly announced roster of G2 Blacklist will be debuting in the Phase 2 Qualifiers of the Wild Rift League Asia on Friday.