Conglomerate Metro Pacific Investments Corp. (MPIC) has branched out into the coconut industry, as its unit has acquired a stake in Axelum Resources Corp. for P5.32 billion.
Axelum is the leading manufacturer and exporter globally of high-quality coconut products, and one of the major suppliers of Vita Coco, the global market leader in coconut water. The company is also a major exporter of desiccated coconut, coconut milk, coconut cooking oil, and other coconut products.
MPIC's unit, Metro Pacific Agro Ventures Inc. (MPAV), is the vehicle that will be used for the acquisition.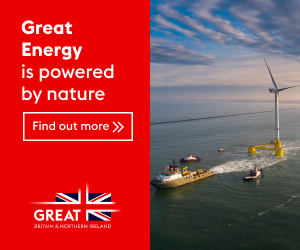 The acquisition buttresses MPIC's promise in becoming a serious player in the agricultural field, following its investment in the dairy sector last year.
"The North Star of our agriculture business is helping our country achieve food security," MPIC Chairman, President and CEO Manuel V. Pangilinan said.
"This investment into Axelum will mean more income opportunities for coconut farmers, as well as a broader landscape for Philippine agriculture."
With its global presence, Axelum products are sold in both the domestic and international markets, supplying to food and beverage companies, confectioneries, bakeries, supermarkets and grocery store chains and other establishments around the world. Its products are distributed in the United States, Canada, Australia, New Zealand, Eastern Europe, Middle East, Japan and some countries in Asia.
"Through this partnership, we aim to achieve our life-long vision of further developing and transforming the Philippine coconut industry. We proudly welcome our new partners, MPAV and the entire MPIC organization, and we thank them for sharing the same values and ambition to advance the coconut industry by synergizing our resources and expertise," Axelum Chairman and CEO Romeo I. Chan said.
"More importantly, this puts us in a strong position to help uplift the marginalized coconut farming communities in our country and contribute to the continuous development of the agricultural sector," Chan added.
"The Philippines enjoys global renown for its coconut products. Axelum has had an impressive history—having helped establish the country as the world's leading producer of high-quality coconut products," MPAV President and CEO Jovy Hernandez.
MPIC, through MPAV, continues to look for other opportunities in the agricultural sector, while aiming to achieve a wider presence in the dairy industry.