BY now, everyone has accepted that Maria Clara at Ibarra is a rousing success and it is perhaps the most talked-about TV series of GMA in the last five years. Its lead actors have rocketed in terms of popularity, and the show has helped many of its cast members get the attention they have longed for.
No one can argue that Barbie Forteza's star shines brightest among all the actors in the cast, and she has even gotten a handful of recognitions, as well. Generally, the casting of the major characters is alright except for a few miscast actors. But the success of a series is a always a group effort, and there are a few good men in the supporting cast that we feel should also be praised and singled out.
After 10 years waiting on the sidelines, Juancho Triviño finally bagged the role that will increase his premium as an actor. Even if his character is that of a ruthless man, Triviño has made his mark on the TV public with his on-point and consistent performance as Padre Salvi, a scheming and cunning friar who has an insatiable desire for the character of Maria Clara.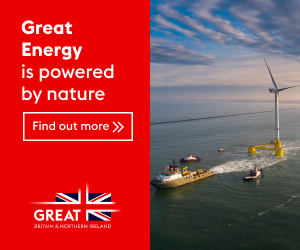 We remember being introduced to a young Triviño by our longtime friend and kumare Maristel Fernandez more than 10 years ago. Fernandez was managing Triviño, who was still pursuing his university degree at the De La Salle University while trying his luck to break into show business. At the time, he had just received the good news that he was cast as the son of the now semi-retired Bobby Andrews in a teen-oriented show for GMA.
"I am just fortunate to have landed the role of Padre Salvi, and I have learned to seize every moment playing him. This breakthrough role came at a point when I was truly ready for it, now that I am a family man and a father," he shared. Turning 30 soon, Triviño is married to actress Joyce Pring, and the couple is expecting their second child in a few months.
We are also happy to see veteran thespian Juan Rodrigo, one of the kindest actors that we have met in the industry, enjoying his role as Kapitan Tiago. We have followed Rodrigo's career since his brave portrayal of a closet husband in Marilou Abaya's now classic film Moral, where Rodrigo won a best supporting actor award.
Rodrigo is aware that he was not the first choice to play Tiago, but these things do not matter for a competent actor like him. "I have always believed that if it's meant to be, it will be. With so many actors vying for a role on film or TV, there are many factors that will lead a role to land on one's lap, and I'm thankful that Tiago landed on mine. I enjoy going to the set and giving life to a fictional character in a historical milieu. And I'm more thankful that the show is a big hit and is widely followed not only in the Philippines but overseas."
Another veteran that we have admired through the years is Lou Veloso, who breathes life to the role of Professor Jose Torres, the reason behind the protagonist's time travel experience.
"The series has a wonderful premise and the narrative progresses so interestingly. I am both part of the present and the past and it is something new for someone old like me!" he told us.
Now that the series is about to end in a few weeks, Veloso will focus on his yearly tradition of overseeing the production of the passion play Martir sa Golgota in his Santa Ana, Manila community.
A new character was introduced in the series, with Khalil Ramos playing the teenage Basilio, the long lost son of the popular character Sisa.
The former Pilipinas Got Talent runner-up made his big move to GMA more than two years ago and has was given a lead role in Love You Stranger, but sadly the show fared below expectations when it aired last year. Perhaps his exposure in Maria Clara at Ibarra will open bigger doors in the future for a talented chap like Khalil Ramos.