JUSTICE Secretary Jesus Crispin Remulla announced on Tuesday that he would be issuing an order deactivating the Bureau of Immigration's Port Operations Division (BI-POD) due recent controversies involving the agency's personnel.
"I am about to sign an order that deactivated that office at the Bureau of Immigration that we believe is part of the defect of the immigration system right now. That is the Port Operations Division, centralizing port operations under one person," Remulla said.
Remulla said the deactivation of BI-POD is in response to other controversies that the agency is currently facing, particular on the process of immigration in the country.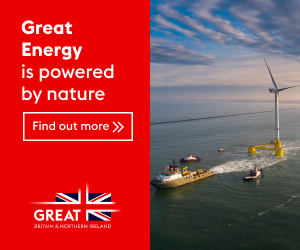 The BI-POD is headed by lawyer Carlos Capulong.
The justice chief described the division as an office that centralizes the operations of the different ports in the country.
When asked if BI-POD chief Capulong has been relieved as chief of the said division following its deactivation, Remulla said: " Almost. When it is signed."
Remulla was referring to the deactivation order, which he promised to sign Tuesday afternoon.
Remulla told reporters that the duties and responsibilities of the BI-POD will be decentralized and command responsibility will be assigned to every person heading the operation in every airport.
Remulla said he would be discussing with BI Commissioner Norman Tansingco about the possible disciplinary measures to be imposed against immigration personnel who have violated immigration laws and procedures.
"We will investigate those who will have to be investigated. We will not hesitate to look into anybody who has to be questioned. All offices are fair game here. There are no sacred cows as far as we are concerned here at the Department of Justice," Remulla maintained.
Earlier, three immigration officers were relieved from their posts for their alleged involvement in human trafficking activities at the Clark International Airport and the Ninoy Aquino International Airport.
Sen. Risa Hontiveros has also disclosed that BI officials in Clark airport are allegedly involved in human trafficking of Filipinos in Cambodia.
She said one of the Filipinos, who was trafficked to Cambodia to work as a cryptocurrency scammer for Chinese mafia, claimed that recruiters would pay around P75,000 to P100,000 to immigration officers for every Filipino that they allow to exit without going through the usual processes.
There were also overseas Filipino workers who were promised jobs in Thailand but were trafficked to Myanmar to become crypto scammers.
Meanwhile, Remulla said "show cause" orders have already been issued against several BI personnel, compelling them to explain their side with regard to the confiscation of numerous cellular phones and other gadgets from the detainees inside the BI's detention facility.
"We are looking at administrative cases that will be filed for infidelity in the custody of detention prisoners. Those are punishable by the Revised Penal Code," the DOJ chief said.
"Reforms are underway at the Bureau of Immigration," he assured.
Earlier, BI spokesman Dana Sandoval said the BI has implemented major revamp of officials and employees assigned at the BI's detention facility in Taguig City.
The action came after it was discovered that detainees were allowed to use gadgets while inside the facility.
Sandoval said detainees can only use mobile phones upon the approval of the BI chief but the latter has not approved any request to use gadgets in the facility since he assumed his post.