DO you want to become a millionaire? If you do, then you're a fool. Why? Because having a million in your bank account won't make you happy. Do you know what will make you happy? Spending that million. Am I right?
If you had a million to spend today, what would you buy? What would you do? Would you go on vacation with your family? Or sell your old car and buy a new one? Or maybe quit your job and start your own business?
It doesn't matter what you want and there's no right or wrong answer here. So go ahead and imagine how you would spend all that money. Then pause, take a piece of paper and write it down.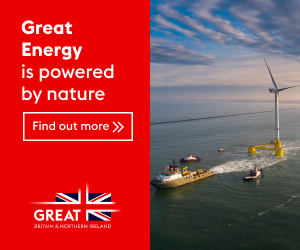 Done? Good. Now here's the thing…
No, you don't really want to become a millionaire. What you actually want is to have what you've written down—to travel, to buy a new car, to start a business, to buy or do whatever's on that paper.
This is the reason why I say that you're a fool if you want to become a millionaire…if you simply want to become a millionaire. Because having the money is not and should not be your goal. Instead, your goal is to achieve your dreams—to have and to do what it is that you truly want.
So shift your focus away from the money and towards what you've written down on that paper—because that's your finish line. Simple, right? Well, not really…and here's why.
I want you to meet Richard, a guy who wants to put up his own business someday. So he works hard and tries to save as much of his salary as he can every month. He's also been investing regularly, so he can grow his money faster.
"When I have a million pesos, I will quit my job and start my own business."
Finally, after eight years, his savings and investments grew past a million. He has become a millionaire. "I can now quit and start my own business! But…what business should I go into?" Slowly, he realizes that he's back to square one.
And then there's John, another guy who also wants to put up his own business someday. Like Richard, he's also hard-working, lives frugally and invests regularly. But unlike Richard, he doesn't want to become a millionaire: he wants to become an entrepreneur.
"I want to put up a restaurant someday, so I can quit my job."
Every weekend, he spends his time developing his business plan and trying to find ways to achieve that goal. Finally, after two years, his savings and investments grew—not past a million, but just enough to put up a food cart business.
His food cart didn't earn enough income for him to quit his job—but he didn't mind because he's learning a lot. He learned about marketing, inventory management, franchising and many others.
Fast forward another two years and you'll see John finally quitting his old job. His food cart business is now a food franchise corporation. He's already a millionaire, but he didn't really care because what he really wanted was a restaurant. And now that he's working full time in his business, that dream will soon become a reality.
Do you want to become a millionaire? If you do, then you're a fool. Instead, know what you really want and focus on that goal. Don't be like Richard; instead, be more like John.
Because when you exactly know where you want to be, it's always easier to get there. Opportunities can come, options can become available and shortcuts can be discovered.
So stop working for the money and start working for your dreams.
Fitz Villafuerte is a registered financial planner of RFP Philippines. To learn more about personal-financial planning, attend the 100th RFP program this March 2023. To inquire, e-mail info@rfp.ph or text at 0917-6248110.