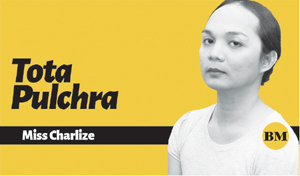 ISABELA is considered the "Queen Province of the North." And on an unusually chilly night in late January, a new "queen" was crowned to "rule" over the second-largest province in the country in a scorching and unpredictable competition. It was part of the week-long Bambanti Festival, with the theme Isabela: Pagharap sa Bagong Hamon ng Kinabukasan, which saw a record number of revelers despite intermittent rains.
Catherine Joy Lucero Legaspi, hailing from the municipality of San Manuel, bested 29 other contestants as she was selected by a panel that included Miss Universe 1984 third runner-up Desiree Verdadero Abesamis, world-renowned designer Albert Andrada, New York-based businessman Danny Pagsambugan, acclaimed filmmaker Jeffrey Jeturian, and Miss Universe 2011 third runner-up Shamcey Supsup Lee. Queen Isabela Tourism is Julie Mae Villanueva from the City of Cauayan. Queen Isabela Culture and the Arts is Johanna Trisha C. Cinco from the municipality of Ramon. First runner-up is Jaycel Lumauig representing the Indigenous Peoples Community, and second runner-up Cherry Lee Garlijo from the municipality of Alicia.
This year, the pageant was held at the massive amphitheater at the eight-hectare Queen Isabela Park. The sprawling park and province were named after Queen Isabella II of Spain, who had a stormy reign from 1833 to 1868 before she was deposed. The park is front and center of the provincial capitol, the seat of power of the province.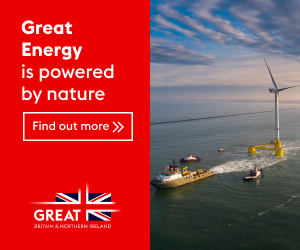 "Dalawang taon na pandemya. Pero kahit na may pandemic, masayang-masaya ang ating mga mamamayan," Gov. Rodito Albano III said as he thanked the municipalities and cities that participated in the Bambanti Festival.
Vice Gov. Faustino "Bojie" Dy III, the Bambanti 2023 director general alongside festival director Nilo Agustin, commended the fighting spirit of the Isabeleños: "At ngayon ay importante na makabangon muli sa paghamon. Importante ang ating pagkakaisa."
During the pageant, 30 queens (out of a possible 37) were proudly escorted onstage by their respective mayors as they were introduced wearing their resplendent creative attires. This is perhaps the only pageant in the Philippines that does this kind of touching segment.
The other delegates who cracked the Top 10 were Santa Maria's Angelyn Lopez; Quirino's Karla Mae Dulay; Roxas' Christine Mae Mapatac; Benito Soliven's Jessica Carbonel; and Echague's Jazkaren Corpuz. Best in Talent was Jon Jesusa del Mundo of Naguilian; Best Creative Attire was Ramon wearing Vinze Asuncion; Best in Creative Attire was Echague wearing Kennedy Jhon Gasper; Best Portrait/Photogenic was Roxas and Best in Swimwear was Cauayan City; and Texter's Choice awardee was Quirino.
The delegates wore swimwear by Ricky Abad and evening gowns by Albert Andrada. The best in both was Juliemae Villanueva of Cauayan City.
The Top Ten delegates had to hurdle hard-hitting questions from the judges. San Manuel's Legaspi was asked, "As part of the younger generation, why do you think we struggle in having a sustained, developed and advanced agricultural economy if we [are] dubbed as an agricultural country?" The lovely lass's winning reply: "For me, it is because we don't patronize our own first. We patronize others' products before [our own]. And this is a reminder for everyone that it is not too late to patronize our own, and to contribute to the growth of our economy. We must put our country first because our country's tomorrow depends on how we shape it today."
The morning after her historic victory for San Manuel, Legaspi gave a glowing tribute on Facebook to her supporters, especially her mother Nerissa Bauso Lucero, her mentor Rodel Gamilla Salviejo, and her designer Michael Angelo Alejandrino Abrogena:
"Lately I've been so mean with myself. I'm so focused on the woman I wanted to become and kept thinking that I'm still too far from the success I want to attain, but then I realized that I've come so far already and the woman I am today is the person I wanted to be. I got so afraid of failing that I kept myself on track as possible, kept myself firm and created no room for mistakes, but as I recollect I saw that those failures are what made me this competent today and I can say that I failed many times, got disappointed with my own performance but learned from it, and that is why I succeeded. So to everyone who's fighting and anxious to fail, it's okay, that's valid but don't let your negativity consume you. Enjoy life and let things flow according to God's divine will."
Image credits: Teddy Pelaez