IN a recent personal survey I did among a few former colleagues for an earlier topic, my friend Eleanor San Jose Modesto sent me an interesting quote that led me to write about the differences between analog and digital technology. In his column in Canada's National Post, writer Andrew Coyne wrote:
"In a digital age in which everything is available everywhere all the time, where every experience can be delivered electronically and every technology of communication has been puree'd into the same universal flow of infinitely reproducible 0s and 1s, the hottest growth is in the market for things: finite, imperfect, irreducibly physical. Rather like human beings."
Coyne's words made me recall how those of us in the communications industry, who were denizens of the analog age, had readily migrated to the digital landscape.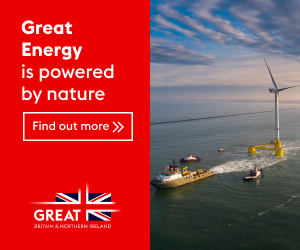 Indeed, we grew and progressed in school and at work with analog technology at our disposal, considering ourselves fortunate to have communication tools such as landline telephones—even more so if we owned photocopiers, audio tapes, and VCRs. How happy we were to have simple television sets, blissfully unaware that cable shows would soon occupy our leisure hours, while Smartphones, Internet TVs, social media, and some such digital distractions would further hog our waking hours.
Are we now considered "dinosaurs" for looking back with nostalgia at those years when Analog tools and equipment served us well and our children did not hanker for pricey but pointless gadget upgrades?
Full disclosure: I have kept my landline phones for which I found more practical use during the pandemic. I could talk for lengthy periods to friends and colleagues without worrying about weak signals and dropped calls. And I definitely found that listening to their voices was far more comforting, and our connection more palpably felt, than when communicating through SMS.
Steadfast, Reliable Analog
A quick google search for examples of analog signals revealed that the human voice and the thermometer are two classic examples of analog. Just using these validates my preference for analog.
First, I sincerely believe that there is nothing like hearing the human voice when dealing with loved ones, colleagues, clients, friends, and—in the PR profession—the media. I agree that emails and texts may not be as intrusive as real-time calls, but when there's a need for a serious discussion, I'd say, "Make that call! [A caveat: unless your reason for calling is urgent, always check first if the person is free to take your call].
A second good reason for liking analog: because the good old-fashioned thermometer was dubbed as a sample of analog, let me cite why I'd rather use a "mercury" thermometer to check my body temperature. During the pandemic, whenever we needed to take our temperature, we found the mercury thermometer as more reliable, consistent, and accurate.
This was stated in clearer terms by my husband, Dr. Adrian Buensalido, who said: "Digital thermometers are not as consistent nor accurate as the analog ones. Even digital blood pressure devices are often so erratic that we need to try it for several times to achieve a fairly accurate reading. Try using two digital thermometers one after the other and compare; they will most likely give you different readings. But the old thermometer is always consistent and accurate."
Furthermore, my husband—to this day—chooses to buy and use an analog mechanical watch, which he prefers to wind every day instead of replacing expired batteries in digital watches. He also says that when his analog watch becomes vintage, its value will be much, much more than its digital, battery-operated counterparts.
The third reason why analog is infinitely preferable was contributed by veteran advertising practitioner, Eleanor Modesto, who asserts:
"Millennials and Gen Z kids probably cannot imagine what life was like for Baby Boomers when the world was mainly analog. During that time, there were clear borders: one works in the office and goes home after. Today, everyone works wherever they may be as long as they are tethered to a WiFi connection. Whenever I sit in front of my laptop or send work messages via my smart phone, time would dissipate in the background and work would stretch way beyond standard 'office hours', sometimes at past midnight or until dawn! Keeping my boundaries is one reason I like working in an analog world."
The wonders of digital technology
WHILE some of us still hanker for our old analog days, there is no denying that digital technology has made our lives and work so much easier and faster. It has radically modified all aspects of our lives starting with our homes, travel, education, shopping, entertainment, and especially how we work.
Our work devices such as computers, phones, and tablets are now more compact, faster, lighter, and more versatile. Huge volumes of data and information can be stored locally or remotely, and instantly moved around virtually.
Even the concept of "information" has expanded to include media such as photos, audio, and video, and no longer refers to just words and numbers.
Don't take my word for it. The Universal Business School Tech blog listed down seven advantages of digital technology:
1. Social Connectivity. Everyone can be connected anywhere. Digital technology makes it easy to stay in touch with friends, family, and work remotely, wherever you are in the world. One can connect through words, video, audio, and other media. Websites, apps, and software have all been designed to help users to socialize. With social media, messaging, texting, laptops, tablets, and mobile phones, everyone can be connected in the digital world.
2. Speed of Communication. We can now communicate faster. Internet speeds have developed exponentially since the early days of dial-up. Ever faster broadband facilitates the transfer of large amounts of information across the web almost instantaneously, making it possible to show video and audio in real-time, send large data files, and access data from virtually anywhere in the world. Traditional media generally takes very long to send.
3. Versatile Working—Flexible Work Practices. The nature of work has been totally transformed by digital technology. Increased connectivity options mean that many people now have more opportunities such as working from home. Remote working has become increasingly common. Many jobs, meetings, and communication can now be done easily from hundreds or even thousands of miles away without the need for all workers to be present in the same building. Many other flexible working practices are made possible, thanks to digital means.
4. Limitless Online Learning Opportunities and Education. Anyone with internet connection can also access a huge proportion of the world's knowledge online. Lessons and courses can now be delivered virtually. Advances in communication now make it possible for realtime interaction with most of the world and to learn directly from sources.
For example, you may now register or attend international or foreign events or courses from wherever you are. Digital technology can also be easier to use for people with disabilities and can give them regular access. Today, many schools are already offering online classes in combination with face to face.
5. Smarter Machines and Devices for more efficiency. Digital technology is increasingly making machines smarter. In some cases, the machines no longer need humans to operate them, freeing up workers from often boring tasks for more interesting pursuits. In other cases, smarter devices mean better standards of safety or a better experience for the user.
Products and services drop in price as the technology develops and becomes more common. Many tasks can now be done directly by customers, rather than having another person act as an intermediary. For instance, booking vacations or travel, buying tickets to a concert, and even paying bills can now be done by the customers directly online.
6. Information Storage. Digital technology enables the storage of massive amounts of information in relatively small spaces. Large amounts of media, such as photos, music, videos, contact knowledge, and other reports can be carried around on small devices like mobile phones. Thanks to various apps, physical locations and other data can also be stored online, enabling it to be obtained from any device which has internet access.
7. Editing has Become Easier. One of the great advantages of digital technology over established media is that the information can be easier to edit or manipulate. Word processing has brought about a revolution in the editing of text. Video editing, which used to require costly studios and equipment, can now be done on a laptop anywhere from an outdoor place to a bedroom. All sorts of photographic impressions are now available, as well as the ability to creatively alter images.
Three decades ago, not even the smartest individual could envision something like digital technology radically changing the way we live. So what would better suit the world today—analog or digital?
I say, let us use the best of both worlds and aspire for a harmonious and happy balance between old and new. To quote Andrew Coyne again: "New technologies, it seems, do not always replace the old. They can sometimes co-exist, as the limitations of the old technology are rediscovered as its virtues."
PR Matters is a roundtable column by members of the local chapter of the United Kingdom-based International Public Relations Association (Ipra), the world's premier association for senior communications professionals around the world. Joy Lumawig-Buensalido is the President and CEO of Buensalido PR and Communications. She was past Chairman of the IPRA Philippine chapter for two terms.
PR Matters is devoting a special column each month to answer our readers' questions about public relations. Please send your questions or comments to askipraphil@gmail.com.
Image credits: www.freepik.com