A new way of life is coming to the northwestern part of Cavite. Spearheaded by leading property developer Vista Land & Lifescapes, Inc., the lowlands of Tanza known in the olden days for grazing, are set to become the next big thing in business and innovative development, as well as a gateway to inspiring, holistic, and leisurely lifestyle.
Welcome to Stanza by Vista Estates – a 110-hectare estate poised to bring, not just rhythm and harmony, but contemporary lifestyles to Tanza, where it aims to create an integrated lifestyle and business district.
More specifically, Stanza transforms the area into a promising hub, fostering innovative and sustainable estate living in one destination through three interconnected complexes – a 38-ha lifestyle hub, a 10-ha leisure hub, and a 62-ha innovation hub.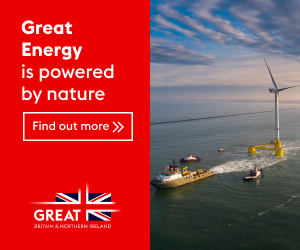 Lifestyle Hub
A life well-lived means enjoying it to the fullest. This is why all 38 hectares of the estate's lifestyle hub are dedicated to uplifting the way one does everyday activities. The hub aims to bring together business and leisure in a single destination.
Here, you can experience premium shopping, dining, and movie-watching at the existing Vista Mall Tanza, complete with All Home, All Day Supermarket, Vista Cinemas, Coffee Project, and so much more.
There will also be a health and wellness zone, a transport hub with a terminal and gas station, and a retail arcade featuring shopping strips, food parks, active zones, and art installations.
The estate will also be offering commercial lots fit to be turned into offices, boutique hotels, retail shops, and food and beverage stores.
Leisure Hub
Much like a song that resonates with one's soul, Stanza Leisure Hub aims to move and inspire. Sitting at the heart of this estate, it offers a refreshing respite for guests and residents. With 10 hectares filled with facilities that make idle time more appealing, there is always a space for everyone to relax and rejuvenate.
Socialize in its state-of-the-art shopping and dining establishments; watch talks and plays at the amphitheater; enjoy the silence in the meditation lawns; and explore its Rest & Recreation Zone where you can unwind in the beautiful botanical garden, sight-see in the pond viewing deck, get lost in a book in the reading pods, and get moving in the S-shaped walking, biking, and jogging path.
Within the leisure hub are a church, an events venue, and patches of verdant spaces dedicated to art installations like sculptures and murals, bringing forth aesthetic spots for creative inspiration.
At the end of the day, it will be a place that one would always want to frequent and thoroughly immerse in a satisfying lifestyle.
Innovation Hub
Set to be Tanza's upcoming central business district is the 62-ha Stanza Innovation Hub, with its organized cluster of modern office skyscrapers, a country club, global retail and hospitality facilities, as well as spaces for visionary upstart and enterprise businesses.
One of its most distinctive features is its own Data Center that will host computing and networking equipment. Corporations from different industries, may it be in education, finance, telecommunication, retail, business processing outsourcing, or knowledge processing or outsourcing can utilize this facility to deliver their services more efficiently.
On top of these offerings, Stanza Innovation Hub is also dotted with residential options such as mid-rise condominiums and an upscale house and lot community, as well as a transport hub with a terminal and gas station.
Sustainable way of life
The masterplan of each hub ensures that the retail and business centers are all accessible within a walking distance or a bike ride away from any residential development within the project.
In a similar way that these hubs are interconnected to each other, there will also be parks, gardens, and green spaces linked to each other that promote the psychological well-being and physical activity of the residents. People are encouraged to explore the community by walking, running, and biking, thus reducing the reliance on private vehicles to move around.
A great residential option
Nestled within the 110-hectare lifestyle hub of Stanza by Vista Estates is The Sonnet, a 2.5- hectare condominium development with generous living spaces and awe-inspiring outdoor activity areas, creating a perfect ensemble in estate living. In the midst of The Sonnet's eight mid-rise towers are recreational opportunities and modern-day essentials.
Located a few strides away from verdant open spaces, prime office blocks, and global retail and dining destinations, The Sonnet fosters a living experience second to none.
Tanza is highly accessible via Manila-Cavite Expressway (CAVITEX) and can also be reached through the South Luzon Expressway (SLEX).
Ready to aspire for amazing? Explore Vista Estates' master-planned communities.
Visit https://vistaestates.vistaland.com.ph or follow us on social media
@VistalandAndLifescapesOfficial.