SIX-FOOT-FIVE winger Wayne Selden is in town as a replacement import for former National Basketball Association (NBA) player Jonathon Simmons at NLEX in the Philippine Basketball Association.
Selden, a product of University of Kansas, arrived last Saturday, the same day Simmons played his last game for the Road Warriors before returning to the Chinese Basketball Association (CBA).
Despite going undrafted in the 2016 National Basketball Association Draft, the 28-year-old native of Boston still had a stellar six-year run in the league.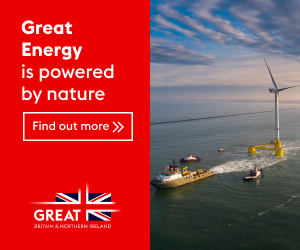 Selden played a total of 127 games with Memphis, New Orleans, Chicago and New York with career numbers of 7.2 points, 1.99 rebounds and 1.49 assists per game.
He also made stops in Israel (Ironi Nes Ziona), Turkey (Afyonkarahisar Belediye and Manisa Buyuksehir Belediye) and Italy (Tezenis Scaligera Verona).
"We are officially announcing that Wayne Selden will replace Jonathon Simmons as our import for the ongoing PBA Governors' Cup," NLEX team manager Larry Fonacier said.
"There were bumps in the road just to get him here but finally, he has arrived," Fonacier said. "We are hoping that Wayne can sustain the momentum that we have."
"From what I know, Wayne is a scorer. But with another game on Wednesday against Ginebra, we will give him a crash course on how we run things in the next two days," NLEX head coach Frankie Lim said.
Simmons played in NLEX's first four games, helping the Road Warriors beat Blackwater (124-102), Northport (121-112), TNT (110-108) and Phoenix Super LPG (98-84) for a perfect start.
Simmons, howrver, was made an offer he can't refuse by Chinese team Shanxi.
"Kind of sad, though. But [there's] a lot of money on the table, and I'm a family guy," said Simmons about not being able to finish the conference with NLEX. "It's more about providing for my family at this point. I'm 33, so I have a short window left to play basketball."
"As a basketball player myself, we know that we only have a short amount of time to play professionally," Fonacier said. "When Simms told us about it, it definitely put a wrench in our plans but his future as a professional player is what matters most to our organization.
Looking back on his stint, Simmons will look back on his time with NLEX with only a smile, saying that it is one of the best-run organizations he has played in.
"Of course, probably top five best teams I've played in my career. Everyone made it easy for me to be on the team. Just a great group of guys," said Simmons, who had stints with NBA's San Antonio and Orlando, G League's Austin and Santa Cruz andand CBA's Liaoning and Shanxi.
Selden is expected to debut on Wednesday against the Gin Kings at the Smart Araneta Coliseum.