JUST like that, the new year is here—and that means coming up with New Year resolutions like learning a new skill or eating healthier. But don't forget your glow-up goals, too, because pimples, sun damage, wrinkles, and more irreversible damage can happen to anyone. That's why it's important to stick to your skin-care goals for the year.
A vegan, cruelty-free, paraben-free and proudly Filipino-made skin-care brand, Hello Glow (www.helloglow.com.ph) helps you get the best skin care that you need. Want to know how to achieve your best skin?
Here are some quick and easy tips: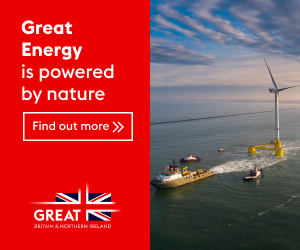 • Set reminders. Just like you may do for your meetings or important events, why not program a daily reminder on your phone for your skincare regimen? It's quick and easy, and it may go a long way in accomplishing your goals. If you prefer, you can also try Post-it notes or scheduling it in your planner.
• Use products you love. For those who have sensitive and irritated skin, the Hello Glow Blemish Miracle Set soothes and exfoliates with AHA/BHA, getting rid of dead skin cells that cause dullness and acne breakouts. If you're prone to acne, there's also the Hello Glow Acne Defense Set that is made in Korea. What's better, it comes with an Acne Solutions Cleansing Gel, Pore Tight Repairing Toner, and Pore Acne Spot Drying Cream which are powered by salicylic acid and tea tree oil.
For combination skin, the Hello Glow Advance Rejuvenating Set offers a potent combination of powerful molecules and active botanicals that leaves your skin refreshed. If the goal is to lighten dark spots and acne marks, you can try Hello Glow All-Natural Whitening Set, which uses safe and natural plant- and fruit-based ingredients in the set: the Clarifying Toner, Sunscreen Cream, and Whitening Cream.
• Choose a product that lets you glow from within. For a healthy glow from within, you may want to consider trying Hello Glow Fit to Glow Red Iced Tea, the newest drink that may help with weight loss, lower blood sugar levels, and relieve constipation. It has chia seeds for a high source of fiber, L-carnitine for improving metabolism, and psyllium husk to help improve your cholesterol and digestive health so your skin radiates beauty inside and out. Plus, it's got a sweet and sour raspberry taste and can be a great snack alternative.
• Dress up the area for your skin products. A simple yet effective way to help you stick to your skin-care routine is to keep everything you use in one area. That way you're not scrambling and looking for the items you need when it's time to cleanse or moisturize.
Hello Glow skin-care sets and Hello Glow Fit to Glow Red Iced Tea are available at Watsons, The SM Store, Robinsons Department Store, Alfamart, and other leading department stores and supermarkets nationwide, as well as online on Shopee, Lazada, TikTok Shop, and Zalora.