INDIAN mixed martial arts fighter Anshul Jubli knocked out Indonesian Jeka Seragih in the second round of their light heavyweight match at UFC Fight Night Sunday.
Jubli is only the second India born fighter to enter the world famous Octagon and the first to win a match. His predecessor Bharat Khandare lost his first and only fight (after which he was suspended and eventually released for doping).
Jubli fought in the Road to the UFC that was rolled out prior to UFC 280 in Singapore in June of 2022. Although with his advancing to the finals of the Road to the UFC, he and Seragih were able to secure UFC contracts.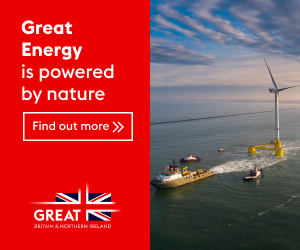 The win solidifies Jubli's place as he has won three of his fights (including two in the Road to the UFC) in the world's top combat sports organization.
The fighter from Uttrakashi, Jubli was tabbed as an underdog as his Indonesian foe knocked out all his three opponents heading into this UFC Fight Night clash. But Jubli battered Seragih to earn the win.
And it was instant karma for the Indonesian whose childish antics including sticking out his tongue at the Indian totally backfired on him.
"India is here," exclaimed Jubli to the UFC Apex crowd and to Bleachers' Brew.
What he is doing for Indian mixed martial arts is massive. While cricket and chess are the top sports in India with basketball and football growing, Jubli asserts that wrestling, boxing and mixed martial arts are on the rise.
A victory would certainly generate more interest in combat sports and the UFC.
And now Anshul is 7-0 in his MMA career.
During an exclusive interview with Jubli—who I specifically asked for—he was humble at all times. Never boasted about anything despite the fact that he was undefeated heading into his first official UFC match.
Jubli told Bleachers' Brew: "I hope to be for India what Manny Pacquaio was for Filipinos."
While Manny wasn't the first Filipino world boxing champion, he is by far the most accomplished and famous. No doubt, inspiring many many more to follow in his footsteps.
I took special interest in this particular match between Jubli and Seragih because it was between two Asian fighters.
The Road to UFC program was specifically for Asian fighters and two Filipinos participated in the tournament. Unfortunately, both got booted out after their very first fight.
One of those fighters, John Adajar, looked like he was going to beat his Korean foe, Han Seul Kim, as he staggered him on a couple of occasions. But a mistake committed by Adajar when he got to the canvas saw him tap out due to a triangle armbar.
Watching that live as it happened, I thought that the mis take was also because wrestling and jiu jitsu are not natural sports to Filipinos. I had a feeling that if his Korean foe got him to the mat, he could reverse the tide.
That was one time I hoped I was wrong.
The Filipinos who have done well in the UFC are all Fil-Ams. Like Anshul Jubli, I am waiting for the first homegrown star to make an impact; a real significant impact in the UFC.
Week in and out, as much as I enjoy interviewing the top fighters in the world, I always will have an interest in Asian fighters.
And speaking of Asian fighters, Filipino-Australian Josh Culibao (10-1-1) will be fighting this coming UFC 284 (February 12 in Australia). He will be up against Armenian Melsik Baghdasaryan (7-1-0) in a featherweight match in the preliminary rounds.
Culibao is 2-1-1 in the UFC. A win will certainly boost his stock in the UFC. However, it will not be an easy fight as the Armenian is also 2-0 in the UFC.
Next week is going to be exciting.
Now, I would love to also see the effect of Anshul Jubli's win in India that is targeted as the next big thing after China in terms of being a global economic power, sports and culture.