WHEN I was 14 and in my freshman year in high school, I tried to fit in and get along with everyone.
At eighth grade, Trent Seaborn won the Thompson High School Warriors' fourth straight state championship and because Trent was still that young, unfortunately for their rivals and opponents the state title he quarterbacked his team to may not be his and his school's last.
Trent has received so far about 11 offers from high level NCAA Division I football programs—that's 11 offers and counting.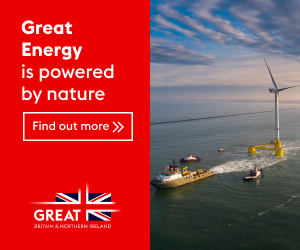 When Trent and his father Jason were guests in my program "Sports For All," what stood out for me was the faith of this young man. He wears his faith on his sleeve and as the conversation progressed, we saw his humility and gratitude for being thankful for the gift that's been given to him.
Trent is the eldest of four kids of senior communications executive Jason and his mother Jowell Ortega-Seaborn, who is Filipino from Aklan. Jowell works as a physician assistant at a medical facility in Alabama.
The kid has a good head on his shoulders combined with a steady diet of American and Filipino values—any NCAA Division I school isn't just getting a very good young quarterback, but also a good person.
Trent remains grounded and centered despite all the attention he's been getting and the offers he's been receiving. He doesn't seems to be taking any of what's coming to him for granted, hence, the gratitude.
He's only 14 so you hear things like "sky's the limit" and "he's barely scratched the surface of what he can do."
He's still growing so we may see a quarterback with size and a high football IQ.
Trent likes eating Filipino food like sinigang, adobo and kaldereta and he follows the Los Angeles Rams.
***
I'm very disappointed that my beloved San Francisco 49ers were blown out by the Philadelphia Eagles. The 49ers lost both their starting quarterback Brock Purdy and back-up quarterback Josh Johnson.
Purdy injured the elbow in his throwing arm which will require surgery. He will be expected to make a full recovery after six months, while Johnson suffered a concussion after he was sacked by the Eagles' defensive line.
In the National Football League, especially in the postseason, as a coach, nothing prepares you for losing both your quarterbacks to injuries. Coach Kyle Shanahan tried using running back Christian McCaffrey as a "wildcat quarterback" but the Eagles were just too good and they wouldn't be denied.
They were clicking on all cylinders on both sides of the ball. I see them beating Patrick Mahomes and the Kansas City Chiefs by either a touchdown or a field goal.
It's going to be close but it's the Eagles' year.