Cosmonaut Dr. Fyodor Yurchikhin visited the Quezon City Science High School (QCSHS) and had a face-to-face "Ask a Cosmonaut" session with its students and teachers on February 1.
As expected, the attendees took advantage of the rare opportunity and asked him questions.
The Philippine Space Agency (PhilSA) and the Russian Embassy in Manila held the session with around 130 senior high-school students and science teachersm featuring Yurchikhin, a retired Russian cosmonaut of Greek descent, PhilSA said in a news release.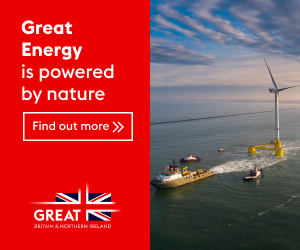 "Could you describe how it feels to be in space?" a student asked.
In his answer, Yurchikhin likened zero gravity to freedom and encouraged students to experience space on their own someday.
"I cannot exactly tell you how it feels. You should taste [experience] it…. It is your feelings. I can only tell you mine. But every day when I was in space, I check in with myself and I felt happy every time I had the chance to fly in space."
Another student asked: "What is the most beautiful thing you have seen on the horizon of space?"
"The most beautiful thing I've seen in all of space, in all of that darkness, is our planet," Yurchikhin said.
He pointed out: "Being a cosmonaut is a very interesting profession, and I would like to invite you to this profession."
The cosmonaut has been on five spaceflights, including long-duration stays in the International Space Station and nine spacewalks.
His accomplishments earned him the recognition as Hero of the Russian Federation.
He was also one of the five cosmonauts selected to raise the Russian flag at the Sochi 2014 Winter Olympics opening ceremony.
Yurchikhin graduated from the Moscow Aviation Institute in 1983 as a mechanical engineer, specializing in airspace vehicles.
In 2001, he graduated with a Ph.D. in Economics from the Russian Presidential Academy of National Economy and Public Administration.
Before the afternoon event in QCSHS, Yurchikhin and his team from the Russian Embassy in Manila paid a courtesy visit to PhilSA in Eastwood, Quezon City.
He took part in a knowledge-sharing session with PhilSA staff and their children. Taking advantage of the cosmonaut's presence, the children also had the opportunity to ask him questions, PhilSA said.
PhilSA Director General Joel Joseph Marciano Jr. said: "It is not a common opportunity for people who have gone to space to visit our country. The interaction between Dr. Yurchikhin and the kids and students is truly inspirational. We see this visit as promoting this inspirational aspect of space."
Marciano added: "It is important for our country that our young people continue to be motivated to pursue their aspirations of contributing to the country. That includes one of them possibly becoming a future astronaut or cosmonaut from the Philippines. So hopefully, this interaction today leaves a lasting impression in the minds of young people to continue to push the boundaries of our humankind."
PhilSA forges partnerships and collaborations with the international space community to promote public awareness and information, advance space education, and strengthen international relations to grow and sustain a robust global space ecosystem, the space agency said.
Image credits: PhilSA