The University of Santo Tomas is in solidarity with cancer patients in lieu of World Cancer Day by lighting campus landmarks blue and orange, and by streaming a cancer awareness talk show.
UST lit the Main Building and the Arch of the Centuries blue and orange, starting from February 1 to 4.
In addition, the Santisimo Rosario Parish (UST Chapel) held a eucharistic celebration for cancer patients, survivors, and their families on Saturday, February 4.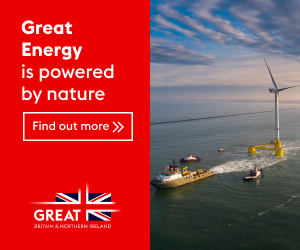 UST also streamed a cancer awareness talk show "Lifeline" consisting of a panel of cancer specialists and researchers as guest speakers. One of the speakers was also a cancer survivor himself.
One of the speakers Julie Ann R. Tapispisan, MD said that cancer is curable as long as it is in the early stage and treated early. The oncologist added that there is still hope for stage 4 patients.
Tapispisan assured, "Don't lose hope because there are so many new drugs in the market that we can give to our patients."
Cancer survivor Asst. Prof. Enrico M. Yambao, MSc addressed cancer patients, saying, "Just be prepared spiritually, and make sure that you know how to accept wholeheartedly whatever will be the consequences of cancer and its treatment."
Meanwhile, Prof. Pia Marie S.P. Albano, PhD wishes the youth who are considering a career in the sciences to consider cancer research in the Philippines.
"Konti pa lang kami doing this kind of research in the Philippines," Albano said. "And I hope that in the future generations will also want to do a (cancer) research like what I am doing right now."
Albano also addressed the government, wishing they would fund and further support cancer research in the country. 
UST Secretary-General Rev. Fr. Louie Coronal, O.P., EHL, said, "May we encourage all units to creatively promote interdisciplinary discussions, formal and informal, that would genuinely raise awareness and education about cancer towards a call for more action."
"Lifeline" is available for streaming on the official UST Facebook page and the UST Tiger TV page. It was live-streamed last Friday, February 3. 
2022-2024 World Cancer Day's theme is "Close the Care Gap." This year's main objective is celebrating progress and enabling more people to seek treatment.
Image credits: Bernard Testa