It would have been a different scenario in the Philippines if the country just fully implemented Republic Act 9003, or the Ecological Solid Waste Management (ESWM) Act.
Gloria Estenzo Ramos, vice president of Oceana Philippines, said that RA 9003 would have been a game changer which could have helped the country formulate a better green agenda.
"If we had just complied with the provisions of the law, we could have achieved a zero waste campaign," she said in her presentation on "Plastics Impacts on Climate, Health and Human Rights" during the celebration of the International Zero Waste Cities Conference 2023: Zero Waste to Zero Emission in Quezon City on January 26.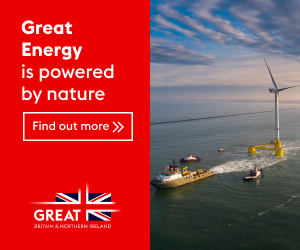 "The provisions are really good based on the hierarchy of ecological principles in accordance with the very source of recycling," Ramos added.
Sen. Loren Legarda authored RA 9003, which was signed into law on January 26, 2001.
According to Legarda, the law emphasizes recycling to ensure less garbage that is actually brought to the sanitary landfill.
Meanwhile, the waste that would be brought to the final disposal site is effectively maintained.
Moreover, it bans open dumps, the use of incinerators and burning of waste. It promotes the use of environment-friendly disposal of solid waste.
Ramos pointed out it is still challenging to implement recycling in the local government units as they need a big push to convince their solid-waste management committees to carry out their mandate.
She said the more than two years of Covid-19 has exacerbated the plastics crisis as online deliveries proliferated because people had to stay at home and buy their needs online.
She said the Philippines is one of the largest contributors of plastic waste with 2.7 million tons of plastic waste generated each year and an estimated 20 percent of this ends up in the ocean,
Even the deepest parts of the Philippines are not spared from plastic pollution, according to Ramos.
She cited the research of Filipino oceanographer Dr. Deo Florence Onda, who discovered that even Tubbataha Reef is experiencing plastic pollution.
Zero Waste Month celebrations originated in the Philippines in 2012 when youth leaders issued a Zero Waste Youth Manifesto calling for, among other things, the celebration of a Zero Waste Month.
This was made official when Presidential Proclamation 760 was issued, declaring January as Zero Waste Month in the Philippines. It was promoted widely by nongovernment organizations and communities that had already adopted this approach to manage their waste.
To date, more than 25 cities across the region have established zero waste models.
They showcased innovations in source separation, organics management, materials recovery and plastics regulation. Several cities have also incorporated waste assessment brand audits.