Like some artists, JVKE (pronounced as Jake) caught people's attention with his music on TikTok in 2020. Originally, he started making TikTok videos with his mother, and throughout, he realized the app's potential in reaching a wide audience. That was when he decided to put his music "out there," in the digital landscape that billions of people use regularly in their daily lives.
"I realized how powerful TikTok was and so I started putting my own personal music on there and started promoting it and since then that's pretty much what I've been up to," the 21-year-old singer-songwriter said.
As expected, a lot of TikTok users (content creators mostly) used his music as a sound in their videos. His song "Upside Down" is among the most popular songs from the app with 15 million video creations, gaining the reputation of "TikTok song."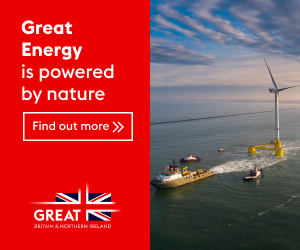 Nevertheless, JVKE's artistry should not be labeled only as a "TikTok song" (as it often comes off as derogatory nowadays). After all, his songs are more than a "TikTok song."
His 2022 album "this is what ____ feels like (Vol. 1-4)" is different from his earlier releases, projecting a soundtrack that narrates relatable stories.
According to JVKE, it has always been a goal of his to "create a soundtrack for people's lives from all different sorts of experience."
He added, "If my music can't be a soundtrack to a moment, then I'm not really proud of it. I want my music to be able to accompany all the different experiences that we have as humans, and just have people resonate as they listen to the music."
JVKE deleted TikTok from his phone for a year now—but that is not a setback for him. Now that he has established his name and gained millions of streams on Spotify, he looks forward to creating more music in the future. After all, music is what he loves the most to do.
"I think there's so much more left in me that I have yet to release out into the world," he reflects.
Asked about his plans for the future, he shared, "I just love writing songs, and so my long-term plan is to just keep going and to keep doing what I've been doing and just be open to whatever might come my way."
"It's just been a really amazing ride [so] I'm so excited to just keep it moving," he added. "I'm very happy where I'm at right now, [and] I'm excited for where I will be."
Music transcending language barriers
"Music and melody is a language that everyone speaks," JVKE quotes in an interview with Soundstrip. He resonates with the quote, expressing joy that people all over the world listen to his music.
"Even if I may not speak the same language as everyone across the world, everybody speaks melody, everybody knows when something is beautiful and so I think that I'm able to communicate with a lot of all these people just through the music," he said.
In one word, he described it as "cool" being able to "connect" across the world.
And speaking of language, JVKE has recently released a new French version of "golden hour" (stylized as lowercase) collaborating with French artist blond.
Despite performing sold-out shows in New York and Los Angeles, JVKE said that he has yet to perform live that much, saying that it's still "new" to him. However, he looks forward to performing more live shows in the future, planning on going international.
"I'm really excited just for the performances that I have coming up 'cause it's gonna be sick I know it's gonna be so much fun," he enthused.
Image credits: Brandon Pugsley