To further encourage innovators in the country, the Benita and Catalino Yap Foundation (BCYF) is once again leading the holding of its Innovation Award this year to recognize individuals, teams or organizations who have initiated or developed an innovation that have measurable and tangible results improving their operations or their areas of concern.
Through the Shell LiveWIRE Program, the global flagship enterprise program of Pilipinas Shell Petroleum Corp. that promotes entrepreneurship, innovation and meaningful employment, the awardee shall receive the P1,000,000 cash prize that could be used for business upgrades, additions, expansion, or any other steps in order to elevate the innovation.
The award is part of BCYF's Comprehensive Social Development Program, which consists of Research, Education, Events and Developmental Social Enterprise.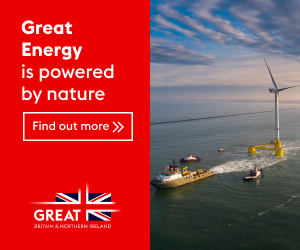 It was conceived as a result of meeting various organizations and young people who have implemented innovative initiatives that improved their operations and their areas of concern.
Among the criteria of the award is that the innovation must have been implemented in a viable, functioning and registered organization and/or business for at least the last five years with two years of profitable operations both on Profit and Loss and Cash basis, and must have material impact on the bottom line of the company.
Also, there must be better-than-sufficient technical facilities, laboratory equipment and technology investment support over the past five years, including training of appropriate and adequate personnel and that there must be proven commitment to sharing the innovation with others.
Nominations may be submitted under the five categories: government service, small-medium enterprises, education, technology, and industry.
Anyone may submit an entry with no cost involved and self-nomination is encouraged.
Submission of nominations is on February 15. 2023.
Nominations with complete requirements must be emailed to bcyf.innovationawards2023@gmail.com.
Original copies of the requirements must be mailed to BCYF-SABRE, Saint Mutien College, Don Cornelio Subd., McArthur Highway Dau, Mabalacat City, Pampanga 2010.
During the virtual launch of the BCYF Innovation Awards 2023 on December 15, 2022, with assistance from the Science and Technology Information Institute of the Department of Science and Technology, Science Secretary Renato U. Solidum Jr., expressed support to the 2023 BCYF Innovation Awards and other shared initiatives of BCYF.
The BCYF Innovation Awards is among the activities organized by the BCYF in celebration of the Philippine Innovation Month, which aims to highlight the role of Innovation in Social Development.
It was launched in Malacañang under Presidential Proclamation 172, s. 2017, declaring the third week of February as "Philippine Innovation Week."
Other activities lined up are the Innovation Forum, CEO Breakfast, Philippine Game Changers Conference (ChangeCon), and Ideas Conference. S&T Media Services