GROUPM, the media investment arm of British multinational WPP, has launched in the Philippines a first-to-market addressable television (TV) service that helps brands to still leverage on TV viewing being a constant favorite pastime of Filipinos.
"TV has undergone an incredible amount of transformation in the last five years," said Nicola Lewis, global chief executive officer (CEO) of Finecast.
In fact, the Philippines is the third-largest TV market in Southeast Asia, with 22 million TV households. This has an impact on the country's changing consumer behavior, together with the diversification of devices, content and channels that is more challenging for brands to plan and target audiences on the platform.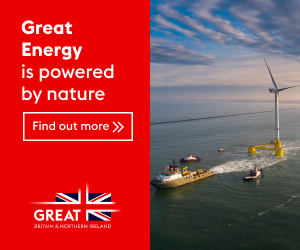 Mindful of this, GroupM seeks to push the envelope further for the country's advertising industry by helping advertisers to increase the effectiveness of their campaigns to reach traditional viewers in a cost-efficient manner.
"We have been at the forefront of the innovation from the start, providing brands with the tools and capabilities to activate their campaigns on the big screen like never before," she noted.
"With the country expected to reach $23.9 million on ad spend in connected TV in 2027, Finecast aims to solve this problem for Filipino clients by providing a single point of access to the entire addressable TV ecosystem, managing distribution and frequency holistically across broadcasters and screens in order to deliver relevant audiences wherever they are watching," GroupM Philippines chief investment officer Yasmin Mallari added.
This new offering allows advertisers to target households with relevant TV ads across multiple TV channels, pay-TV platforms, set-top boxes, a variety of video on demand (VOD) services, over-the-top (OTT) providers, and game consoles—all combined for scale, inherently viewable, and within high-quality and brand-safe content.
"As the world's largest media advertising company, GroupM is able to forge the sizable partnerships necessary to identify relevant audiences in the fragmented TV landscape," said GroupM Philippines and Singapore CEO Puneet Arora.
"Through Finecast, we have partnered with the Philippines's top content providers, broadcasters, platforms and data providers to build this market, which will inevitably add more value to GroupM's clients in the country," he added.
Their key collaborations with best-in-class data providers enable intelligent audience segmentation based on socioeconomics, life stage and financial behaviors, resulting in highly precise TV viewer profiles, which brands can then use to show different ads to various households watching the same TV show, making their advertising more effective and driving cost efficiencies.
"With advancements in data and technology, as well as the massive growth of digital consumers in the Philippines, the advanced TV advertising opportunities available for brands are incredibly exciting," said Kathryn Domingo, Finecast director for the Philippines.
"We are thrilled to bring our next-level TV advertising capabilities to market that fuse the best of TV's emotional prowess with data, creating unique opportunities for advertisers across the country by providing a better, more personal TV experience," she stressed.