NINE short films made by Digital Cinema and Convergent Media students from Far Eastern University's (FEU)-Department of Communication (DepComm) qualified for "REALIFILM 2023 | Haze of Truth: Underlying Gap of Life"—an interschool film contest organized by Adamson University's Silip@Lente, in collaboration with the AdU Cultural Affairs Office.
The entries competed with 17 other student finalists at the AdU Theater on January 27, with "Romanticizing Life and Social Issues" as its theme.
"Akin ang Buhok Ko," written and directed by Luke Salazar, follows the story of a nine-year-old boy who simply wants to keep his long hair against the wishes of the adults around him. It previously won "Best Short Film" and "Best Director" for Salazar at FEU's "LIKHANG MULAT: Gabi ng Parangal 2022."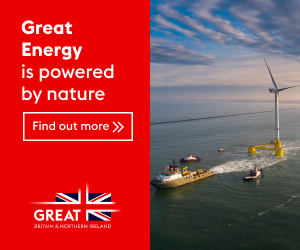 In "All the Things Left Unsaid" by Josh Van Ulric Ocampo, a boy narrates his life as a queer individual speaking about his inner child in a very mundane setting. He starts by unfolding his imaginative perspective on the laundry as a colorful world with dirty clothes and cute little fishes.
On the other hand, "Ang Babayi" by Sydney Dominic Roxas tells an alternate version of "The Story of Creation"—this time, Eve (Joyce Macalia) emerges from the water and becomes the first human instead of Adam. Her exploration of survival in the Garden of Eden leads her to a predatory foe and an unlikely companion.
In "Baka Búkas, Bukás Na" by Ely Baculo, two old men, who hang out every day in a local coffee shop, reminisce about their bittersweet past when two young men enter the coffeehouse.
"Banaag" by Frangel Obien is about a woman who creates an almost perfect life as she coexists with her younger and future self in an attempt to heal wounds of trials and tribulations.
In "Heels On" by Daniel John Sanchez, a young father wears fabulous clothes and heels as a dance teacher at a studio in Cubao. As he gets home, he thinks that his daughter does not have any idea about his work.
Meanwhile, chaos erupts as an uninvited guest interrupts three men having a casual drink in "Hilahil" by JD Mardo.
In "If You Leave Me, Please Let Me Know" by Patrick Pangan, a young boy (Kaloy Estrella) thoroughly looks at a giant felled tree in front of their house. It seems oddly mysterious to him as he finds a connection to it. This as bullies tease him that he is a son of a kapre: a giant creature who lives in a tree. The short film is one of the finalists in the Young Voices section of "Sine Halaga 2" and the Sorok Short Film Festival.
Finally, in and "Save the Last Dance for Me" by Kaloy Cabarrubias, a young man (Aristedes Lamorena Jr.) meets a mysterious woman (Bjorn Pestaño) in a forest. Mesmerized by her beauty, he is determined to pursue her, and they develop a deep connection. He is unaware that this encounter will alter his life forever.
FEU DepComm program chair Herwin Cabasal lauded the films for being "proud to tell the stories of the unheard and explore the gaps in today's society."
Conquering the 'West'
MEANWHILE, FEU alumni and student-filmmakers won accolades for their short films in two international film festivals in Spain and the United States.
Ramri Rivota's "Dalaw (The Guest)" led FEU awardees by winning "Honorable Mention in Art Direction" for Melbrick Morillo at the Festival de Cinema Internacional de Merdə de Sueca (CIM Sueca) in Spain, and another honorable mention at the Student World Impact Film Festival 2022 in the US.
Rivota, who graduated FEU-DepComm, also served as secretary of the FEU Communication Society.
In "Dalaw," Grace (Maniecel Jagonob) is forced to stay for a couple of days with her Lola Mary (Wendy Villacorta). During supper, a spoon accidentally falls which, based on a superstitious belief, leaves them waiting for an unexpected guest.
Aside from Morillo, Rivota—who wrote and directed the film—also got ample support from producer/production manager Shaina Legaspi, assistant director Patricia Rigodon, director of photography/editor Andrew Aquino, assistant director Audrey Vicencio, script by Angelica Altera, casting manager Yvonne Salazar, sound designer Val Manalo, wardrobe-makeup artist Cyrus Barros, as well as production assistants Donita Borre and Maurich Macatangay.
Staged by the Cultural Association for the Second Law of Thermodynamics, CIM Sueca is a global tilt of "low-budget, independent, or noncommercial cinema."
"We hope to stimulate countercultural audiovisual initiatives to spotlight independent productions which focus on creativity, medium love and sheer fun over technical requirements leading to a ban from the commercial mainstream. We aim to establish the CIM as a meeting venue for the unassimilated, the rebellious, and the free minds of the audiovisual underworld," CIM Sueca organizer Eugeni Alcañiz said.
"Dalaw," which was previously a finalist at the Short+Sweet Film Manila and Sinepiyu film festival at FEU, also made it to SWIFF, which got more than 5,400 entries from 120 countries.
"We loved the technical creativity and impactful message of…Dalaw," SWIFF Director Mark Leschinsky disclosed.
Apart from the latter, other FEU student films such as "Agam" (Thought) by Rose Anne Abellar, "Debut" by Reyna Nicole Paner, "Hutik Sang Mga Kuliglig" by Luke del Castillo, "Kumari" by Angela Aguila and One Carlo Diaz, "On the Shepherd's Warning" by Lily Gomes, "Pua Iyam" (Coming Out) by Juan Pablo Pineda III, and "Retrospektib" by Daryll Jameson Apaga also received honorable mention citations and were nominated for multiple awards, including "Best Short Film" and "Global Impact Grand Prize."