ALTHOUGH the Philippines is experiencing a boom in online commerce as part of the boom in digitalization, Filipinos must not let their guard down as more cyber threats from cybercriminals will emerge.
"The Philippines is one of the fastest-growing digital economies in the region, and as digitalization accelerates, the country will face more cyber risks. As the country continues to strengthen its digital transformation initiatives, there is a strong focus on digitizing infrastructure, logistics, and the development of smart cities. As these sectors digitize, they will become highly desirable targets for attackers. This reality means that organizations need to protect themselves with the right IT and OT infrastructure security architecture and prepare for the digital world," said Daniel Kwong, Field chief information security officer, Fortinet South East Asia and Hong Kong.
Meanwhile, Trend Micro vice president for Southeast Asia Nilesh Jain recently pointed out that the majority of the fraud happening in the space is based on stealing someone's identity such as personal information and passwords, so banks should heavily invest in security models which focus on identity security and identity-based fraud detection capabilities.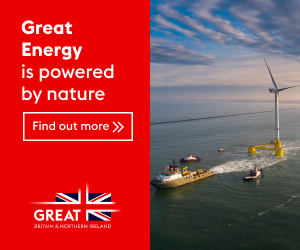 Despite the decreasing number of digital fraud cases in 2022, Sharon Navarro, chief underwriting officer of FPG Insurance, warned online scams and phishing will continue to remain prevalent if Filipinos remain less wary about securing their online shopping presence.
Navarro also shared some warning signs in online transactions to determine if it may just be another scam. 
Check if the website's universal resource locator or URL has no "S" in its "HTTPS" domain. The S in HTTPS indicates that the website is secure. Any sensitive data, such as those handled by online banking services, email providers, retailers, etc., will be transferred safely from the buyer to the website. An HTTPS domain prevents websites from having their information disclosed to anyone. 
Be wary of sites or sellers that ask for financial information immediately, such as banking details, card information, or other sensitive financial details, even if you still need to add to your cart.
Return policy should be clear. In compliance with the Consumer Act of the Philippines, consumers have the right to be compensated for receiving defective products or not as advertised. Legitimate websites and online shopping platforms have clear return or refund policy instructions.
Check the reviews. Consider negative reviews and existing complaints on social media.
Seller's details must be available. The seller must be available in different communication channels through social media, text, or the online shopping app. Legitimate sellers reply to queries and concerns promptly. 
Despite the availability of these measures to protect oneself against online scams, Navarro said people will still fall prey to these scammers. To safeguard Filipino online shoppers, FPG Insurance pioneered the creation of a tailor-made insurance product for a safer shopping experience.
"We're really customer-centric—and what's key for us is to really adapt and make sure that we're always relevant in the changing times," said Navarro as she stressed the need to protect Filipinos during this digital era.
Aptly called MyCyberProtect Mate, Navarro said insurance product protects online buyers from undelivered goods and losses due to unauthorized transfer of funds (online bank accounts, electronic wallets, or credit and debit cards) through phishing, malware, or electronic fund transfer. The product also covers identity theft, cyberbullying, and other applicable online fraud or scams.
She explained that people insured with MyCyberProtect Mate are given round-the-clock service through a dedicated team of cybersecurity experts to help those experiencing problems with their online transactions. FPG Insurance is the first to offer a cybersecurity insurance product in the Philippines, focused on protecting Filipinos throughout the country with innovative solutions.