NOBODY is talking about how big Viva Communications is now and how it became even bigger after launching Vivamax two years ago.
Vivamax, by the way, has six million subscribers, and, not surprisingly considering that its library includes many of Viva's old hits, a huge chunk of that comes from the United States, where most of the titles being watched are the classics such as Sharon Cuneta's movies. In 2022, Vivamax generated almost 100 million views. It's about eight million views a month, almost 300,000 a day. That's a lot.
We got the chance to talk to Viva's Del Rosario siblings—Vincent, who is president and chief executive officer, and Val, senior vice president for content creation and development—over lunch at Greyhound Café, which is also owned by the Viva Group.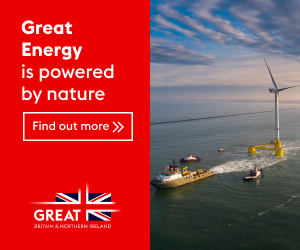 First, a clarification: While Vivamax has content that's for adults only, that only makes up for around 10 percent or even less of the titles on the platform. Vincent said there are about 800 titles in Vivamax, of which around 80 has content for adults only.
By the way, Viva Communications Inc. recently signed a Memorandum of Agreement with the Movie and Television Review and Classification Board (MTRCB) for responsible viewership.
"They [MTRCB] wanted to know more about the platform and what are our built-in controls, all under their advocacy campaign [of] Responsableng Panonood [Responsible Viewership]," said Vincent.
The MOA with MTRCB means Vivamax will self-regulate, meaning Viva will continue to impose sufficient age-rating advisory on its video-on-demand (VOD) content, as well as continuing its parental control feature for subscribers within its web applications. For instance, you need a pin code to watch any Vivamax content. This is for any person trying to access content on the platform.
But the lunchtime interview with the del Rosarios was really more about Viva Prime, which offers new and classic titles, Hollywood, Asian and Korean blockbusters, series, concerts, live streams, documentaries, and more. The price for subscription is P49 a month and P99, ad-free. The six million subscribers of Vivamax can access the new platform on the same app.
"The perception that Vivamax consists of all risqué films is the reason why Boss Vic (Del Rosario) decided to create a streaming platform called Viva Prime where we will curate so the content will be for a general audience. We are committed to the campaign for responsible viewing and making sure that access to limited content will be for adults," said Vincent.
He said Viva Prime is also part of the company's commitment to provide quality original content despite the Philippine movie industry not getting back to pre-pandemic levels.
"At the end of the day, most Pinoys want Pinoy content, either original Filipinos films or foreign ones that have been Tagalized. The Vivamax formula targeted the broad c and lower c markets. Now, our wish is for broadband to be more affordable and consistent in delivery of services," said Vincent.
Now for the fun part: We asked Vincent and Val how it felt to be in the family business.
"We knew early on that we were going to work at Viva. But we weren't forced. Ako personally, I really wanted to work at Viva because growing up, I saw my parents doing this," said Val, who would work for Viva during the summers when she was still a student and also spent two years working for a TV network before she finally joined the family business.
Val's mom was the actress, starmaker and producer Mina Aragon del Rosario, who came from showbiz's famous Salvador clan.
"Sa amin expected 'yun in a way because we grew up in that environment. Three of my kids are working in the company. Before Viva, two of them worked in other offices but eventually, when they were asked, they said yes willingly. Our jobs give us so many opportunities. It's also a happy environment because you are with family everyday," said Vincent.
But the rule is that Boss Vic is a boss in the office and a dad during the weekends. The Del Rosario siblings are treated no differently from the other Viva employees.
In fact, Vincent pointed out that since he joined Viva in 1986, he has also served under executives who are not his relatives.
So, are Vincent and Val also reprimanded by the boss when they makes mistakes?
"Yes, actually more is expected of us than the others. We are expected to uphold certain standards. Like now, I asked someone to check the phone because Boss Vic might call and check what's being said in the presscon," said Vincent.
"Boss Vic is still very hands-on," said Val.
It is clear that the siblings have a lot of respect for each other's professional capabilities. In fact, there was a point in the interview when Vincent was talking about Val and he started with "hindi naman sa pagbubuhat ng bangko…[this is not to brag but…]."
"Val has been given a load that is heavier in terms of responsibility compared to what I was given when I was working in production. Dalawa na kami ngayon, dati ako lang mag isa [I used to be alone but now there's Val]. Val is being groomed to be our content czar to take care of curating our production needs. Tita June [Torrejon Rufino] is an integral part of our production but Val is in charge of the e-commerce side," said Vincent.
Image credits: Dinna Chan Vasquez