ERNEST JOHN "EJ" OBIENA settled for a bronze medal at the Mondo Classic Indoor Pole Vault Championship on Friday in Uppsala, Sweden, to go 3-of-3 on podium finishes in the indoor season.
Obiena cleared 5.91 meters to finish third—setting a Philippine indoor record in the process—behind tournament host and Olympic and world champion and world record holder Armand Duplantis, who won with a new meet record of 6.10 meters.
World No. 10 KC Lightfoot of the US also managed 5.91 meters but claimed silver. He cleared the height in his first attempt with Obiena attempting thrice.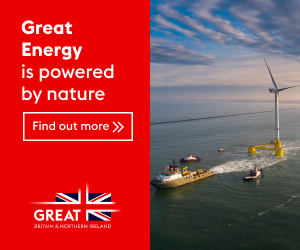 "He did an amazing job. He tied the national [indoor] record and had a podium finish in a competition that was a 'who's who' in pole vaulting," said Jim Lafferty, Obiena's confidante who follows the world No. 3 pole vaulter's every move anywhere in the world.
Obiena also went for 6.0 and 6.05 meters but missed.
Obiena opened the indoor season with a silver (5.77) at the Internationales Springer-Meeting in Cottbus, Germany, and a gold (5.82) at the Perche En Or in Roubaix, France.
"I'm very proud of him. He had very close calls at 6 meters and clearly it's just now a matter of time before 6 meters happens," Lafferty added.
A shot at a fourth-consecutive podium finish, however, won't come anytime soon.
Obiena won't be seeing action in the Asian Indoor Athletics Championships set February 10 to 12 in Astana because there are no airlines who fly to the Kazakhstan capital which could accommodate pole vaults.
"Forget it, that's final. We cannot get poles to Astana. We did everything," Lafferty said. "I called everyone I know in Kazakhstan to help, but nobody can get poles to Astana."
The predicament isn't only Obiena's predicament, according to Lafferty.
"All countries are pulling out of the pole vault competition," Lafferty said. "Shame on Asian Athletics for choosing a location that wasn't properly vetted."
He added: "Basics like which airlines service the location and do they carry pole vault poles should be a basic part of due diligence in selecting a location for a championship meet."
Obiena's next competitions are the Orlen Cup and Copernicus Cup in Poland next week.
Lafferty said that legendary Ukranian coach Vitaly Petrov advised Obiena not to be stressed by the missed Asian championships.
"There are more events heading toward the start of Olympic qualifiers beginning July," he said. "That's Vitaly's point—forget it and don't risk your poles. He would lose the season if something happened to poles, which are custom-made for each vaulter."
Obiena is the Asian outdoor record holder at 5.94 meters.