Avignon Clinic recently welcomed and treated some of the country's top businessmen to a day of pampering at its premiere clinic in Bonifacio Global City (BGC) Taguig.
The special occasion was made possible through collaborative efforts between Avignon and the prestigious Harvard (HBS) OPM Philippines.
Avignon Clinic CEO and founder Christopher Cachuela personally welcomed the guests. Recognizing the importance of wellness, the executive valued an opportunity to allow the VIPs to unwind despite their hectic schedules.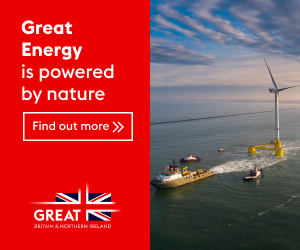 "We want them to experience their private me-time after long hours of meetings in an out of their offices," Cachuela notes.
The select group of business leaders included ambassador Joey Antonio, CEO of Century Properties; Stanley Ng, president of Philippine Airlines; Robert Laurel Yupangco, CEO of Yupangco Group; Juancho Robles, managing director of KPP Powers Commodities; Melissa Yeung Yap, CEO of Greenstone Pharmaceutical Inc.; Pinky Pe Tobiano, CEO of Progressive Group of Companies; and Ken Jeswani, CEO of Scent and Beaute Inc.
Acknowledging the demanding work nature of business executives, Avignon Clinic launched "Avignon After Hours," an approach designed to provide busy leaders and executives their private "me-time."
"Avignon understands the busy schedule of clients, so we are adjusting our clinic hours to accommodate this group of individuals," Christopher says. "A pampering session is a deserved reward after activities like board meetings and business planning.
"Our wellness clinic is ready for the executives' much-needed facial relaxation and pampering."
Adherence to the highest standards of safety and compliance is non-negotiable for Avignon Clinic. The signature service, aesthetic interior, smart and relaxing facilities, will give the wellness boost sought by the executives and their teams.
"Regular, uninterrupted me-time helps our busy brains to unplug and unwind," said Pinky Pe Tobiano. "In doing so, we relieve stress to help better sleep, more control over our moods, which, in turn, help us function more effectively as leaders."
Avignon Clinic is a destination for Thermage FLX treatment to tighten and lift sagging skin. They also offer PiQo4 laser for skin rejuvenation and the popular laser pore minimizer Clear+Brilliant.
To experience world-class treatments and services, visit Avignon's BGC premiere clinic at 108 Ground Floor, Fort Victoria , 5th Avenue and 23rd St., Bonifacio Global City, Taguig (0917-6368732), Quezon City flagship clinic at 58 Sgt. Esguerra Avenue, South Triangle, Quezon City (0917-6566988) or Avignon Clinic Baguio – Ayala TechnoHub, Ordonio Drive, Camp John Hay, Baguio City (0917-6253500).
You can also visit www.avignon.clinic and follow the clinic's Instagram @AvignonClinic.
Image credits: Avignon Clinic