STRONG Group was held to only two points in the final three minutes to absorb a stinging 89-83 defeat to Dynamo of Lebanon in the 32nd Dubai International Basketball Championship Thursday at the Al Nasr Club Hall in Dubai, the United Arab Emirates (UAE).
The team of coach Charles Tiu led for most of the fourth quarter but just couldn't hit the big shots in the end game as the Lebanese came away with the victory behind import Cleanthony Early's timely baskets from.
"It was a tough loss, led 60 percent of the game but fell short in the last few minutes," said Tiu who pointed to Dynamo's rock-solid defense for the team's first defeat in four games at the close of the eliminations.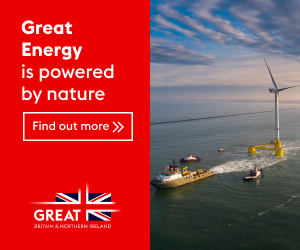 "Their zone really stifled us and slowed us down," he said.
With the loss, Strong Group, owned by Frank and Jacob Lao and backed by Mighty Sports and Acrocity, will face Al Riyadi—the same team Mighty Sports beat for the title three years ago—on Friday.
Al Riyadi, which finished third in Group B with a 2-1 card, is bannered by UAE national team players Wael Arakji, Amir Saoud and Hayk Gyokchan and import, former National Basketball Association second-round draft pick AJ Majok.
Dynamo's zone defense also denied high-scoring import Shabazz Muhammad his touches at crunch time.
It was Early however who emerged as the biggest thorn to the Filipinos as he unleashed seven of his 29 points in the final three minutes where Dynamo uncorked an 11-2 finishing kick to steal the game away.
Early nailed six triples—he knocked down two during that telling run. The first of those two shoved Dynamo ahead, 82-81, and sparked the rally with 3:17 left before he buried the second one to stretch the lead to five, 86-81, and bury the dagger to the hearts of the Filipinos with 48 seconds left.
Muhammad finished with 25 points and nine rebounds for the Filipinos who were two baskets away from taking the fight out of Dynamo after keeping the Lebanese at bay for almost throughout the final quarter.
Jerom Lastimosa, despite facing taller and heftier guards, impressed with 14 points on 6-of-9 shooting while Nick Young, who is nursing a knee injury, added 11 points.
Renaldo Balkman, who wasn't feeling well, contributed 10 points and nine rebounds.