NATIONAL women's football coach Alen Stajcic has drawn a busy schedule for the country's first-ever stint in the FIFA World Cup in July primarily for one reason: build momentum.
"It's going to be a really, really big year for us so we're really building momentum before the World Cup," Stajcic said. "We're obviously the underdog, we've never been there, never played anywhere near that caliber of teams before let alone a major tournament like that [World Cup]."
The Women's World Cup are set July 20 to August 20 in Stajcic's native Australia and New Zealand.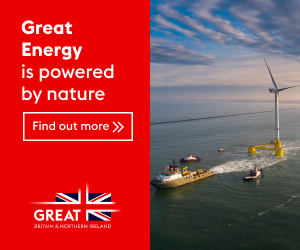 The Philippines, under Stajcic's guidance, clinched the historic World Cup ticket at last year's Asian Football Confederation (AFC) Women's Cup in India with their 4-3 quarterfinals victory over Chinese-Taipei.
"Last year, we really tried to build the experience of the team, playing 30 games," he added.
First up for the Filipinas—ranked No. 53 in the world—is the Pinatar Cup from February 15 to 21 in San Pedro del Pinatar, Spain, where they play world No. 32 Wales, No. 25 Scotland and No. 16 Iceland.
Then there's the first round of the Paris 2024 Olympics qualifiers from April 3 to 11 with the Philippines bracketed in Group E with Hong Kong, Tajikistan and Pakistan.
After that are the 32nd Southeast Asian Games from May 5 to 12 in Cambodia.
"We've got Wales, Scotland [and Iceland] in the Pinatar Cup, Olympic qualifiers in April and the SEA Games in May," he said. "Hopefully we can lock up some games in June just before we go to New Zealand."
Striker Sarina Bolden, defender Hali Long and goalkeeper Olivia McDaniel—key players who powered the Philippines to its first Asean Football Federation Women's Championship title last July at the Rizal Memorial Stadium via a 3-0 shutout of Thailand—are expected to join the Filipinas at the Pinatar Cup.
"The preparations and the buildup with less than six months are very crucial," said the 49-year-old Stajcic, whose stint as Australia's women's national team head coach is highlighted by a quarterfinals finish in both the 2015 Women's World Cup and the Rio de Janeiro 2016 Olympics.
Stajcic is the only Australian-born coach to qualify for the FIFA World Cups with the Matildas, moniker of his native country's women's squad which, interestingly, sounds like how the Filipinas were called before, Malditas.
While the Filipinas gear up for the biggest tournament of their lives, Philippine Football Federation president Mariano "Nonong" Araneta was appointed by the AFC Executive Committee as chair of the Organizing Committee for the AFC Asian Cup 2023 during the body's first executive committee in Manama, Bahrain, recently.
Araneta was also recently reelected as AFC and FIFA Council Member.