December 21 was a significant milestone for the women of Baguio City and their families as Mayor Benjamin Magalong, the Philippine Society of Medical Oncology (PSMO), and Roche (Philippines) Inc. signed a Memorandum of Understanding to launch the implementation of Project ECHO in the Summer Capital of the country.
Project ECHO, short for Project Extension for Community Health Outcomes, will help address the alarming public health concern of the Philippines having the highest incidence of breast cancer in Southeast Asia per the "Cancer Incidence in Five Continents Time Trends" study by the World Health Organization's International Agency for Research on Cancer.
The tripartite collaboration will benefit almost 45,213 women in Baguio, aged 40 years old and above (from the 2015 Philippine Statistics Authority age-sex distribution of Baguio City), allowing them to access early screening, diagnostics, and prompt, appropriate and innovative treatment for breast cancer.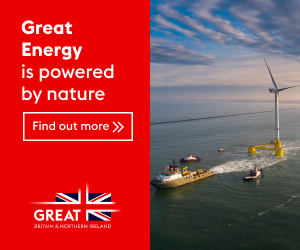 In his speech, Magalong emphasized how Project ECHO's telementoring model aligns with his vision for Baguio as a Smart City by 2027. A Smart City, per Magalong's speech, is characterized as a "smart, green, and sustainable city with the ultimate goal of improving the urban quality of life." Among the aspects to be improved are "better public health and social systems."
"Our ultimate goal is to save lives. Creating a supportive partnership between the public and private sectors to address these types of diseases is strategic as we can make this a legacy for the next generation," Magalong said during his speech.
National disease strategy
Roche (Philippines) Inc. Pharmaceuticals Division General Manager Dr. Diana Edralin looks forward to the future success of the Baguio City pilot program, hoping that the Baguio model can help support the Department of Health in its national disease strategy.
"Project ECHO in Baguio City will also serve as a champion in professionalizing the role of our Barangay Health Workers and elevating their part in our patient navigation program.
Baguio City's shining example can be used as a framework for other communities to improve the care and referral pathway from the community to the regional and national levels," Dr. Edralin said.
The Baguio launch was well-attended by supportive Baguio community leaders, groups, and institutions, which included the Baguio Sangguniang Panlungsod, Baguio City Health Office Team, different private Baguio hospitals, representatives from the DOH and the Department of Social Welfare and Development (DSWD), and patient groups like Minda's Buddies.
Roche (Philippines) Inc., through Project ECHO, will continue to collaborate with stakeholders who recognize the shared responsibilities of solving health-care inequities and #ClosingTheCancerCareGap.