PRESIDENT Ferdinand R. Marcos Jr. on Thursday said the United States (US) will play a crucial role in steering the country away from ongoing international geopolitical and economic turmoil.
Marcos made the pronouncement during his meeting with US Secretary Defense Lloyd Austin III in Malacañang to discuss possible new security partnerships.
"I would be stating the obvious to say that our longest partner and ally has been the United States and as we traverse this rather troubled waters, geopolitical waters, economic waters that we are facing, I again put great importance on that partnership, specifically with the United States and all partnerships and alliances that we are able to make with our friends around the world," Marcos said.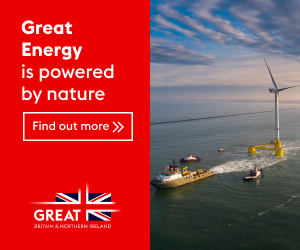 He noted that the geopolitical situation in Asia-Pacific has become "complicated" and will need an international response to address.
The President made the pronouncement amid China's ongoing maritime dispute with its Asia-Pacific neighbors, including the Philippines.
"It is something that we can only navigate properly with the help of our partners and our allies in the international sphere," Marcos said.
US assistance
For his part, Austin committed to continue extending aid to the country in its calamity response and efforts to modernize its military.
"We do have a strong relationship and my goal, and certainly President [Joe] Biden's goal, is to strengthen that relationship in every way possible," Austin said.
"You are a key ally, an important ally, and so from the defense perspective, we will continue to work together with our great partners to build and modernize your capabilities as well as increase our interoperability," he added.
He also gave assurances the US is ready to help provide assistance to victims of the magnitude 6 earthquake that rocked Davao De Oro late Wednesday, through their Agency for International Development (AID).
"So please don't hesitate to reach out if there's a need," Austin said.
New EDCA sites
The Department of National Defense (DND) announced on Thursday the government has agreed to cover four new additional Enhanced Defense Cooperation Agreement (EDCA) sites in the country.
As of press time, it has yet to declare the location of the four sites.
Currently, the country has five sites covered by EDCA, which was signed in 2014 to boost the country's defense capabilities and disaster response.
Labor group Kilusang Mayo Uno (KMU) held a demonstration in front of Camp Aguinaldo in Quezon City to protest the alleged continuation of US meddling through EDCA and the visit of Austin.
"Under the EDCA, US military troops aren't just tax-free but also seemingly accountability-free," KMU said in a statement.
Image credits: Jam Sta Rosa/Pool Photo via AP