WE are gathered…to remember and commemorate the Holocaust—the darkest time in human history, especially for the Jewish people.
It was an unprecedented genocide, perpetrated by Nazi Germany, its aim being to annihilate the entire Jewish people. It was a calculated operation of mass murder, the scale of which [the world] had never been seen. Six million Jews—one third of their entire population—were murdered just because they were Jewish.
Today we are witnessing voices of denial and increasing anti-Semitism. This cannot be ignored; we can never let it happen again. We must remember, learn, teach, educate and say: "Never again." We must develop educational programs that will inculcate future generations with the lessons of the Holocaust.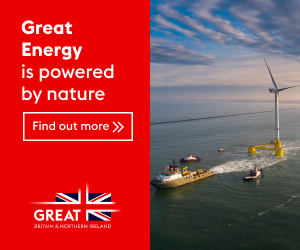 I thank you, Vice President and [Department of Education chief] Sara Duterte-Carpio and your team for being our partner, for organizing this event, and for making this day a formal day of commemorating the Holocaust in all DepEd schools and facilities.
This event, and the act of remembrance, are so important. We recognize and appreciate your efforts to teach and educate future generations about the Holocaust.
In this context, the Philippines is a shining light. [Former president] Quezon welcomed over 1,300 Jewish refugees into the Philippines in 1939. He saved not only those individuals, but also their future families.
Since the theme for this year is "Home and Belonging," I want to refer to the homes of my wife and [mine]. Our home is Israel, but we are first generation Israeli.
My mother was born in a jail of the Gestapo in Germany in 1937. She and my grandmother were lucky: they were able to leave Germany in 1939, just in time. Most of the family never made it. The Nazis exterminated them in Auschwitz—the most notorious death camp.
When I visited my mother's home in Orsoy, Germany—a small village along the Rhine River—I thought to myself: Can we ever refer to this place as the family's homeland? What do we have there? Only the seven commemorative stepping stones in front of the house that bear the names of my murdered family members [remain]. No other sign, no other tie.
I realized then that my home is Israel. I belong to Israel. My mother felt the same.
My father-in-law Sylvain Brachfeld was born in Belgium. His parents were from Poland. During the Holocaust he hid in a monastery, pretending to be a Christian orphan.
So what is home for him? Where does he belong? As a Jew, he never felt safe. During the Korean War he lived in Belgium, but he was so afraid that he moved to Brazil, where he felt was a safe distance away.
During the Yom Kippur War in 1973 Arab neighbors attacked Israel. They were living in Belgium, but he was petrified, worried about what would happen to him and to those of his family now living in Israel, should Israel lose the war.
The trauma of the Holocaust actually made him a person without a home. He lived in many countries, finally settling with his family in Israel, but only as a resident—never as a citizen.
The Holocaust and a long history of anti-Semitism are our shared national trauma. They are the reasons Israel has to be strong: to enable Jews around the world to survive any attempt to destroy us once again.
I would like to end by reading out the names of some victims of my close family. I will start with my grandfather Karl Chaim Rosenberg, who was murdered in Auschwitz.
Most of my mother's family were murdered there too: my great grandparents Simon and Emma Friedmann; great uncles and aunts Walter Zeev and Elfriede Friedmann. Kurt and Irma Friedmann. Thea Schartze. Ewald Rosenberg.
I will end my list with my wife's grandfather Benjamin Brachfeld.
Each of them could have had a future, a life, a family. I would have had many more cousins and relatives. But they were murdered, just because they were Jewish.
Let us remember the Holocaust, teach it, learn about it and make sure they, and genocides, will never happen again.
Image credits: Israeli Embassy