HOTEL101 Group, the hospitality arm of DoubleDragon Corporation, is optimistic on stronger future of travel as it supports the 30th Philippine Travel Agencies Association's Travel Tour Expo 2023 as one of its sponsors and exhibitor.
"The hotel accommodation sector is ready to welcome back travelers to the country, as projected by the Department of Tourism in their tourism arrival targets and projects year. We have all the safety protocols already in place in our hotels, and the new offerings for staycations and business travels," says Hotel101 Group General Manager Gel Gomez.
She adds that "we have supported the Travel Tour Expo, and the PTAA since 2016, and even during the pandemic, as we want to be in the forefront and a staunch industry supporter."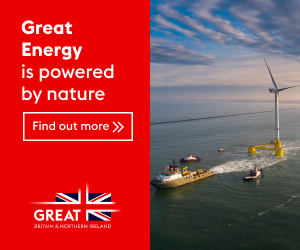 Hotel101 Group, now positioned as Hotel101 Global with the announcement of its first international hotel project Hotel101 – Niseko, aims to be one of the top 10 largest hotel brands in the world with its 2035 goal of having more than 200,000 room keys in its portfolio, and 7,331 room keys targeted this 2023.
Likewise, the Hotel101 Global App, designed to efficiently work in multi countries, will soon be launched in both Apple iOS and Android versions for guests to tap on the growing accommodations of Hotel101.
"We are excited to share with the public our upcoming hotels, while showing them our current operating hotels and our latest hotel offers," adds Gomez.
For this year's expo, "We are offering a hotel accommodation voucher valid for all the hotels of the Hotel101 Group, that can be used in our existing hotels at Hotel101 – Manila, Injap Tower Hotel in Iloilo City, Jinjiang Inn – Ortigas, Makati, and Boracay Station 1," shares Brian Ong, Head of Public Relations.
"We are selling this for Php2,500nett, and it is only available during this coming 3-day expo. What's good about it is that the hotel voucher can also be used in our upcoming hotels at Hotel101 – Fort and Hotel101 – Davao, when they open later this year," he adds.
PTAA President proudly notes that "the 30th TTE will offer the cheapest deals with up to more than 70% discount, offering new destinations, cultural competition, and the first conference within the venue with your favorite tourism speakers that will give you the latest travel updates and trends."
The Travel Tour Expo at the SMX Convention Center is celebrating its Pearl Anniversary this February 3 – 5, 2023, with an estimated 100,000 in foot traffic going through deals and discounts from among 1,000 booths and more than 300 participating exhibitors.