FINANCE Secretary Benjamin E. Diokno on Wednesday listed more possible assets that the government could sell, including the Mile Long property, to bankroll the proposed sovereign wealth fund of the country.
In a Senate hearing on the proposed Maharlika Investment Fund (MIF), Diokno disclosed, in reply to Sen. Juan Edgardo Angara, that the Department of Finance (DOF) has a list of the possible government assets that can be sold to finance the Maharlika Investment Fund (MIF), which the House of Representatives approved and is pending in the Senate.
"Some of the assets of the government we privatized and use [the proceeds] for the budget, but some assets, like the Mile Long Property, can be used as a source of the [Maharlika] fund. We can sell it altogether," Diokno said.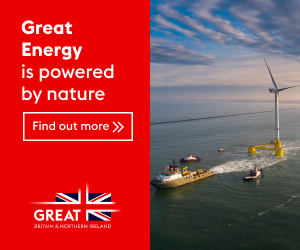 Another government asset that Diokno disclosed can be used for the Maharlika fund is the Caliraya-Botocan-Kalayaan Hydroelectric Power Plant.
Angara asked Diokno if the economic managers are planning to sell as well the foreign assets of the government to bankroll the sovereign wealth fund, but Diokno replied, "not at this time."
The DOF chief said, "We have a building on 5th Avenue and another residence somewhere in New York. In Japan, we have four properties. We might consider [selling] them, but I do not know if we are going to sell them at this time," he said.
National Treasurer Rosalia V. De Leon, meanwhile, told senators that the establishment of the sovereign wealth fund would provide the national government with "wider" options when it comes to income generation and improving the country's economy.
"For example, if we build a subway instead of borrowing money from Japan we can use this fund to invest in this particular undertaking. You just widen the options available to the government," De Leon added.
De Leon also pointed out that the sovereign wealth fund would also entice more foreign investments in the country. To support her argument, De Leon cited the recent offshore sovereign bond issuance by the Philippines, which she noted had an order book of $28 billion.
"There is a lot of interest in the Philippines," she said during the first joint hearing on the MIF by the Senate Committee on Banks, Financial Institutions and Currencies; Government Corporations and Public Enterprises; Ways and Means, and Finance.
Diokno also emphasized that infrastructure projects undertaken using the sovereign wealth fund could be completed faster than those financed by national budget, citing the case of the Bicol International Airport that took more than a decade to be completed.
Meanwhile, since proponents of MIF have been touting so-called best practices of sovereign wealth funds in other jurisdictions, Sen. Risa Hontiveros asked Diokno—who agreed to oblige the request—to provide the Senate with documents on such funds especially in the ASEAN region, specifically the charters of Indonesia's wealth fund, the Indonesia Investment Authority, Singapore's Temasek Holdings Limited and GIC Private Limited, and the Khazanah Nasional Berhad Board of Malaysia. She also asked Diokno for a copy of the charter of the scandal-ridden, insolvent Malaysian fund 1MDB, "if only to avoid," she said partly in Filipino, "having Maharlika also used as vehicle for plunder and money laundering."
Image credits: Roy Domingo