ERNEST JOHN "EJ" OBIENA gets to validate his gold and silver medals to start the indoor season when he competes against the world's elite men's pole vaulters in the Mondo Classic Indoor Pole Vault Championship on Friday at the Grandby Sportfalt in Uppsala, Sweden.
Obiena cleared 5.82 meters to win gold at the Perche En Or in Roubaix, France, and before that, he clinched silver with 5.77 meters at the Internationales Springer-Meeting in Cottbus, Germany.
A strong start to start the season. But Obiena admitted his numbers don't satisfy him.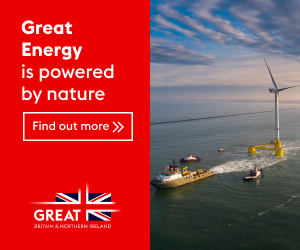 "It's not to maintain [my jump] but hopefully to improve it and get a higher result," world No. 3 Obiena told BusinessMirror during a break in training in Uppsala on Wednesday. "But the season is still early as I search for the right timing and feeling regarding the execution of my jump."
Sweden would be Obiena's first acid test with the most of the world's best competing, including tournament host Armand Duplantis, the reigning Olympic and world champion, world No. 1 and world record holder at 6.21 meters.
The cast is star-studded—World No. 4 and Rio 2016 Olympics gold medalist Thiago de Braz da Silva of Brazil, No. 7 Kanda Lita Baehre of Germany, No. 8 Ben Broeders of Belgium, No. 10 KC Lightfoot of the US and No. 17 and Birmingham 2022 Commonwealth Games gold winner Kurtis Marschall of Australia.
Add to the list two-time world champion Sam Kendricks, the American who beat Obiena to the gold in Cottbus.
Obiena is accompanied in Sweden by his legendary Ukrainian coach and trainer Vitaly Petrov.
The 27-year-old Obiena will also be out to rebound from his eighth-place finish with 5.70 meters in the Mondo Classic last year.
"All the top ten pole vaulters are in the list that's why it's a tough elite tournament," Obiena said. "I'm still struggling to make some adjustments during the off season."
He added: "It's still the same training generally and little by little we are trying to improve everything. I know it will lead to a bigger height."
Obiena's adviser, Jim Lafferty, said Mondo's tournament aims to bring the best out of the already world elite pole vaulters all of whom are hoping to qualify for next year's Paris Olympics.
"Uppsala is a veritable 'who's who' in men's pole vault," Lafferty said said. "It will be a great chance for EJ to compete with the best."