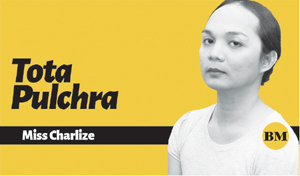 BACK in the day, boy-band mania was all about Menudo, New Kids on the Block, Bell Biv Devoe and Take That. Now it's everything and everywhere K-pop all at once. The most recent visitors to the Philippines is a pretty group called Stray Kids, composed of Lee Know, Felix, Seungmin, Han, I.N, Hyunjin, Changbin, and Bang Chan.
Stray Kids fans, called Stays, go crazy over the boys' matinee-idol good looks, electrifying performances and good-boy charm. They were in the country on January 20 for Stay with Bench (Stray Kids Fan Meet)" at the Mall of Asia Arena. It was the boys' first physical meeting with their fans since their Unveil Tour 'I AM…' Come March 11 and 12, they will hold a concert at the Mall of Asia Arena for their Maniac World Tour.
Before they sent their Stays into hysterics, they regaled select media about their thoughts and sentiments about their career, personal preferences and being the newest global Benchsetters.
"It's a really great honor. I feel like it's just really, really nice to reach out to Stays in the Philippines and Stays globally," said the English-speaking leader, Bang Chan. "So thank you for having us. This was a very good opportunity."
Where did the term Stay come from?
Bang Chan: "If you take out the 'r' from Stray Kids, it spells Stay. R stands for 'reason'. Stays are the reason the Stray Kids are existing so that's what we went for."
How does it feel to be back?
Felix, the other English-speaking member, replied: "The last time we came here was in Unveil Tour and I feel that was an unforgettable moment. I do feel now that we came back, everyone treats us with respect. They welcomed us with so much warmth. This country is so very beautiful."
How was it working for the Bench team?
Changbin (from Korean): "First of all, I noticed that Bench clothing is very beautiful and I can wear them as part of my daily outfits. Being a model for Bench is a very big honor for us."
You all look like you're fashionable but is anyone of you really into fashion? Who really enjoys putting outfits together?
I.N. (from Korean): "Each and every member has his distinct style, their distinct taste when it comes to fashion, so I think everyone is very interested in fashion but to be honest, of all the members, I would have the most pieces in my closet."
How does it feel to have solid fan bases in Korea and overseas?
Changbin: "Being able to receive love from all our fans allows us to live our everyday lives very happily and it makes us realize our responsibility as artists where we have to reach the expectations of our fans as well."
What sets Stray Kids apart from the other boy groups of this generation? Is there anything unique about how you take on your songs and the choreography?
Han (from Korean): "One of the biggest differences we have from other boy groups is that we produce our own songs ourselves. Whenever we would perform, we have that distinct and irreplaceable color that we hold on, and that is why we are different from other boy groups."
How do you spend your free time?
Lee Know (from Korean): "Whenever I have some free time, I always challenge myself to try new things."
Felix: "I spend my free time on my computer or I would fix my keyboards."
On their 7th Korean-language mini-album Maxident, which features "Case 143" as its lead track, Changbin shared: "We focused on this album where we want to showcase to you the daily situation we face and how we go through it. Also, this is the album where it's our first time to create a song that talks about love."
In October 2021, Maxident debuted at No. 1 on Billboard's Top 200 Albums chart, making them the only artist to top the chart with two different albums in 2022 (the other one was Oddinary). How does it feel to be recognized along with the world's best artists?
Changbin: "Up to this day, it's really unbelievable that we have reached such an accomplishment. This is a very big present that the Stays have given to us. In truth, our eagerness and our truth that we have poured inside the album reached their hearts. We are happy and we will do our best more and more."