SOLAR Philippines Power Project Holdings Inc. is opening up its listed unit SP New Energy Corp. to more strategic partnerships with groups, which could be worth about P2.7 billion in private placements and asset-for-share swaps.
The company said in its disclosure that its deal last week with ACEN Corp., the energy firm of the Ayala group, is just the start to broaden SPNEC's investor base.
ACEN acquired 500 million common shares of SPNEC, representing 5-percent ownership of the latter.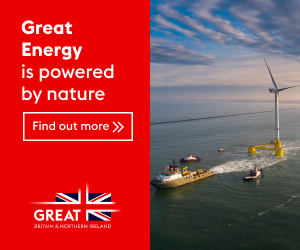 ACEN's acquisition of SPNEC's shares is part of the pre-payment for a loan to Solar Philippines with a repayment date of July 2, 2026. This is also in consideration of the release of a pledge of shares of Solar Philippines in SPNEC.
The block sale of 500 million shares was executed between ACEN and Solar Philippines on January 25 based on the previous day's closing price of P1.32 per share, for a transaction value of P660 million.
"We have been working on transactions that would enable our share swap. We thank our shareholders for supporting our company and are committed to completing our share swap," Solar Philippines Founder Leandro L. Leviste said.
Public float
AS part of its earlier share swap deal, SPNEC will issue 24.37 billion shares to Solar Philippines at an issue price of P2.50 per share, on top of the company's existing 10 billion shares. This will result in SPNEC having 34.37 billion shares outstanding, which would require the public to own at least 6.87 billion shares to achieve an at least 20 percent public float.
With 4.75 billion shares held by the public after the block sale to ACEN, SPNEC would need to increase its public float by at least another 2.12 billion shares.
In December, Solar Philippines said that it is exploring various options to support its project developments, including selling equity to partners at SPNEC. Other than ACEN, Solar Philippines has joint ventures with several other power companies. One of these is Korea Electric Power Corp. (Kepco), which is in the process of exiting its Philippine fossil fuel investments in the first half of the year. Kepco said that it will stay in the Philippines through its existing joint venture with Solar Philippines and plans to make further investments in renewable energy.
"We are open to further broadening SPNEC's shareholder base, to build a more widely-held company and accelerate the development of solar in the Philippines," Leviste said.