AS communication and public relations professionals, we are shaped by and anchored on the strength of our beginnings, attuned to the milieu we move in, guided by mentors, and honed by training, responsibilities and experiences. Our very core is defined by these, the core we turn to in times of challenges.
I am grateful to have been shaped by these. I cite my formative years in college, in the College of Mass Communication at the University of the Philippines and the tutelage of professors and mentors.
Complementing the academic learning was the UP Concert Chorus (UPCC) experience where relating to, performing for, and understanding people, like in communication and public relations, were key.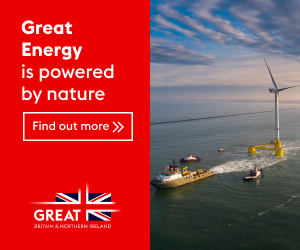 That experience taught: respect for diversity, teamwork and the value of each one to the whole, discipline and dedication (especially to learn and perform with precision the music and choreography by heart).
It also taught: appreciation and love for our Filipino music, culture and language; cross-cultural understanding and languages, insights on the journey of immigrants, the value of agility and presence of mind, geography and the beautiful picture perfect places; people relations, manners and respect for cultures, and many more. All these were valuable inputs to professional practice.
60TH UPCC anniversary
THIS brings me to February 4, 2023, Saturday at 5 p.m., when more than five decades of UPCC alumni and current members will mark its 60th anniversary with a rousing homecoming concert at our Alma Mater home grounds, at the UP Theatre in the Diliman, Quezon City campus.
It will be a walk through time with best-loved music from the 1960s to today, and a reconnection with each other, performing for a live audience of some 2,000 attendees. Concert beneficiary will be the Dean Rey T. Paguio Scholarship Fund for advanced studies at the UP College of Music. As of this writing, it is now a sold-out concert.
UPCC alumna Atty. Noriz D. Castillo, Director of the Space Policy and International Cooperation Bureau, Philippine Space Agency, who chairs the 60th Anniversary, credits the UPCC for its training that has produced professionals "not only in music and entertainment but also in other fields."
UPCC Artistic Director and Conductor of world-renowned and multiawarded UPCC, alumna Prof. Jai Sabas Aracama shares the spirit behind the theme song "Sama-sama Tayo'y Makapaniig" (60th anniversary version) that she composed in collaboration with her daughter, Tiara. "We are looking toward a brighter future because we will always have hope that we are together, working to overcome whatever comes our way."
Alumnus Ed Manguiat, founder and conductor of multitalented and lauded UP Singing Ambassadors, remembers the late College of Music Dean and UPCC conductor Rey T. Paguio as a "gifted, caring and generous artist spiced with wit and humor. As a choral conductor, he spelled my life, inspired and led me to where I am now."
Alumnus Dr. Joel P. Navarro, professor, book author, composer and esteemed choral conductor notes that "universities around the world often give their students an opportunity to be part of a singing community to express their musical talents, experience belongingness, and develop their whole person, sense of identity, purpose, and legacy…university choral groups like the UPCC end up as crucibles for harnessing gift, grit, and grace through challenging situations. Lifelong skills are developed to succeed as empathic human beings and as engaged members of a collective…The opportunities to pour wholly towards excellence, fund raising, people management, cross-cultural engagement, and common aspiration are irreplaceable as they provide integral learning not found inside the classroom."
UPCC alumni association president, women's and children's rights advocate, and intellectual property lawyer, Atty. Dot B. Gancayco reminds that as mga Iskolar ng Bayan (a nickname for UP students), we must continue to "contribute to the attainment of progress in the country and serve the less fortunate, not the least of which are the youth, by giving them a chance at a better life."
Insights
ALLOW me then to add my reflections of those wonder years in the UPCC and how these have been a source of strength for me in the profession:
• SELF-ACTUALIZATION. This is the deep well of strength, confidence, presence of mind, and self-expression. It is as Abraham Maslow defines as "everything you are capable of becoming." It is also described by Kim Egel as "the ability to become the best version of yourself." It is the sheer joy of a job well done after the discipline of repetitive rehearsals for precision and harmony, which we actually enjoyed doing.
• LOVE FOR COUNTRY. It was a lesson in real geography by sea, land and air. We concertized from Ilocos in Northern Luzon down south to Dapitan in Mindanao enabling us to see the beauty of our country and feel the hospitality of our people. This developed in us a nationalism that we carried in each performance in cities in Europe, US, Canada, and Asia. That euphoria singing our national anthem and our university hymn filled us with a pride proclaiming our roots, much like perhaps what our national athletes feel when they represent the Philippines before the world.
• RESPECT AND DIVERSITY, EQUALITY/EQUITY & INCLUSION (DEI). Long before DEI became ascendant, the lesson was embedded in us sans lectures. As we stayed with host families and adjusted to the different cultures and climes as we were on the move, our hearts and minds were open. We embraced various cultures, languages, music genres, religions and personalities. Be it performing for indigenous people, foreign audiences, Filipino communities, music luminaries, university students, chorale conductors, government and business leaders, the list goes on.
• DISCIPLINE AND ARTISTRY. The seeds for making a communication plan were planted in concert tours. If I may cite the outline we follow in the Gold Quill Awards of the International Association of Business Communicators, we: defined the need and spotted opportunities, we analyzed our stakeholders, set goals and measurable objectives, decided on the solution overview given the circumstances, implemented the plan and resolved challenges; and measured and evaluated.
We had to establish rapport with live audiences, relate to people (to include our hosts and each other), be precise (notes and steps on cue), ensure timeliness (reporting on time for music, choreography and blocking rehearsals, and departure time for travel), manage time (balancing studies, scholarships and performing), manage resources (budgeting our modest student allowance in various currencies when on international tours), have presence of mind (staying alert for any near snafus, stage and acoustic conditions, quick changes and new places), to name a few. Regardless of any circumstances, being at performance level for concerts was non-negotiable.
• TEAMWORK AND CLEAR ROLES. Organizations and companies expend resources to achieve teamwork. Roles have to be clear for accountability and seamless implementation. Rehearsing and performing already ingrained in us the need to work together, to responsibly know our respective melodic lines and to harmonize. We had to comply with schedules and musical nuances. Yet, there was a time and place to exude one's individuality and expression especially in projecting well in choreographed numbers. We learned when to shine as soloists and when to blend in, ready to lend a helping hand for esprit de corps.
• FEEDBACK. This is the element communicators and PR professionals seek to affirm the effectiveness of the tool or campaign. As performers before a live audience, feedback is instantaneous. Authenticity, energy and excellence are rewarded with resounding applause, shouts of "bravo!" and standing ovations. Concert reviews by music critics are also a source of how well we did and what more we can do.
• CONTINUOUS IMPROVEMENT. This is a constant activity in companies for people development and career growth. In the UPCC, the learning never stopped. After well-received performances, there was no slacking. We continued to rehearse and review, always seeking better ways and raising the bar with new songs and choreography.
• DOCUMENTATION AND CONTENT CREATION. Like communication and PR plans, there had to be documentation of performances, rehearsals, other activities, tour itineraries, and creation of content to build the brand and engage the audiences and other stakeholders.
Collaboration
The finale songs of the homecoming concert will exemplify intergenerational collaboration with 150 to 200 voices from different batches. The grand ensemble will also premier a new composition, "Aming Korus, Aming Buhay" by Dr. Joel P. Navarro with lyrics penned by UPCC alumnus, Justice Magdangal M. de Leon.
Time and again, I have tapped into the very core of learning and insights that the UPCC experience has left in me as I practice my profession, just as my fellow alumni do, too, in their respective callings.
At 60 years, buoyed by this, generations of UPCC members and alumni still have the same enthusiasm and fervor. The brand that is the UPCC remains as the baton is passed from batch to batch, a brand steeped in excellence, diversity and versatility. Happy 60th anniversary!
Free Ipra Philippines webinar
IPRA Philippines invites everyone to participate in their next CommuniTalks webinar on the topic "Sonic Branding: the Power of Sound in Communication" which will tackle the power of music and audio to build a brand, communicate an advocacy and elicit emotions to drive PR strategy. Main speaker will be Mike Constantino, Founder and CEO of Homonym, the premier sonic branding and music/audio marketing agency in the Philippines, February 22, 2023 from 3 p.m. to 5 p.m. Please register early at https://bit.ly/IPRAphilippines
PR Matters is a roundtable column by members of Ipra Philippines, the local chapter of the United Kingdom-based International Public Relations Association, the world's premier association for senior communications professionals around the world. Ritzi Villarico-Ronquillo, APR, IABC Fellow is a Consultant, Coach and Speaker on Business Communication and Strategic Public Relations with 43 years of experience in leading internal and external communication and PR in corporate, communities, academe and associations.
We are devoting a special column each month to answer the reader's questions about public relations. Please send your comments and questions to askipraphil@gmail.com.