The Southeast Asian Regional Center for Graduate Study and Research in Agriculture (Searca) head reaffirmed the need to build a culture of agri-innovation among the Filipino youth.
Speaking at the sixth session of the Webinar Series on Nanotechnology titled "Empowering Young Filipino Researchers for an Emerging Technology Ready Philippines," Searca Director Dr. Glenn Gregorio emphasized the innovations for transformational change and how to reinforce a transformed agricultural food system in the Philippines and in Southeast Asia, said a Searca news release.
Gregorio told the webinar organized by the Department of Science and Technology's Philippine Council for Industry, Energy and Emerging Technology Research and Development (DOST-PCIEERD) on January 20 that inclusive social service and protection schemes to all sectors, especially the women and youth; innovative new sourcing of funding and financing; and new policies on innovation, sustainability, and entrepreneurship are needed for policy innovation.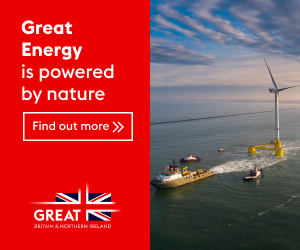 "S&T [Science and technology] for social innovations to scale wider and faster, use of digital technology platforms for business models, and IT [information technology]-based education and collective learning are needed in technology innovation," said Gregorio, an Academician at the National Academy of Science and Technology, Philippines.
He added that social innovation will come with public and private sector players adopting new ideas, strategies and practices to better meet social needs.
Gregorio also discussed policy recommendations to sustain the growing interest in agriculture among young people and to promote and generate more agripreneurs.
"We must encourage full participation, particularly among the youth and women, through a number of systematic education and mentorship programs with sustained incentives and innovative training modalities with social safety net systems," he pointed out.
The Searca director also expressed that young researchers must get themselves involved in more public value-driven research initiatives that are geared towards strengthening the welfare of their stakeholders.
He pointed out that the key to communicate the plight of farmers from the nano or micro level of poverty to the policymakers is to strengthen the agricultural extension system of countries and conduct integrative studies exploring how to capacitate local government units and agencies, the news release said.
"Inventions happen in universities or higher education institutions. Partnering with the industry and commercializing these is where innovation happens. Thus, innovation is the way of transferring research results into profits for economic, environmental, and social gains. In the end, let us all remember that what matters the most is building relationships," Gregorio said.
The webinar series was part of Nanohubs, PCIEERD's platform for nano-research and development, nano-education, and nano-entrepreneurship. PCIEERD is one of the three sectoral planning councils of DOST.