Property technology, also known as proptech, is the future of the real estate sector.
In a recent press briefing, Andy Roberts, the chief operations officer and digital co-founder of PropertyAccess, said the evolution of Web 3.0 and associated technologies such as artificial
intelligence, machine learning, blockchain and 3D visualization will play a major role in the property sector in the property market in the next five to 10 years.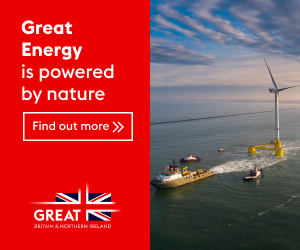 Roberts noted some elements such as smart contracts, property securitization, and property virtualization are already being used and driving the real estate industry into the next era.
Roberts said PropertyAccess is implementing a technology expansion through its online platforms that support borderless transactions.
"We have created a structure that enables quick deployment of web assets appropriated across different global markets—namely, Japan, South Korea, and the Philippines—by utilizing a centralized data of content, translations and data collection. "With this, PropertyAccess guarantees to deliver their promise of finding properties faster, buying smarter, and investing bigger in their local and overseas communities," Roberts said.
By going digital, Roberts said PropertyAccess expects the proptech to expand their real estate market especially overseas and build a stronger branding.
During the pandemic, Roberts said the online property platform founded by its CEO Hiroki Kazato and chief revenue officer and co-founder Sheila Baylon had to go online. Moreover, PropertyAccess' showrooms had transitioned into online 3D models. "Open house events have turned into webinars and video tours," he said.
"Online property selling is the new norm in real estate," he added.
For real estate professionals, the areas of interest are smart contracts and fractionalization, and building information modeling and virtual property.
Roberts said PropertyAccess developed a next-generation platform to enable the organization to quickly deploy web assets in a number of markets off the same platform, utilizing a central database of listings, translations and data collection. Each platform is designed for each market.
He said the web site is user-friendly because it can load in under three seconds, can accommodate thousands of unique viewers, can still provide access to users even with weak Internet access, and designed for mobile users and every Filipino.