LEADING South Korea-based privileged access management (PAM) solution provider NETAND says cybersecurity solutions in the Philippines need to keep up with the country's rapidly evolving digital transformation.
NETAND participated in the recently concluded 1st CyberSecPhil (CSP) Conference 2023 held in Manila. Themed "Cyber Security in the Age of Digital Transformation," the first CSP Conference gathered 150 cybersecurity experts from various sectors in the Philippines to discuss and debate the problems and solutions associated with its digitalization. NETAND shared insights on data security and payment and transaction security.
"There's no doubt that digitalization in the Philippines is heading in the right direction. In fact, the pandemic may have accelerated the country's digital transformation. Now that the world is slowly ushering in a post-pandemic era, the global market is paying attention to access management solutions since major IT infrastructure systems require thorough control and management of user access and authority. It is, therefore, imperative for the Philippines to fast-track its cybersecurity infrastructure and policies," said Hochul Shin, CEO of NETAND.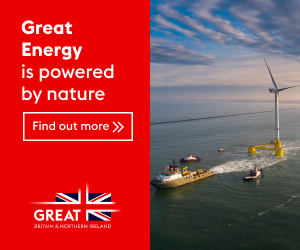 The Philippines recorded 68 percent Internet penetration rate—representing more than 76 million Filipino Internet users—in January 2022. The country's digital competitiveness showed improvement last year, with knowledge and technology taking 62nd and 54th spots, respectively, according to the World's Digital Competitiveness Ranking. Last year's ITU Global Security Index, however, placed the Philippines 61st out of 194 countries.
Shin noted that the rapid digitalization can also serve as an entry point for cyber threats to evolve, making digital trust a big concern. Efficient solutions and infrastructure are essential in combating cyber threats and ensuring business survival.
"PAM solution is one of the best ways to protect and secure the digital transformation of any business. It is essential as an identity security solution that helps guard organizations against insider threats, cyber-attacks, and compliance risks by monitoring, detecting and preventing unauthorized privileged access to critical resources," Shin explained.
NETAND demonstrated its flagship product, HIWARE, its knowledge and experience in continuing to assist customers with their identity and access security needs. HIWARE is an industry-leading solution that is widely used by financial and government institutions in Korea to protect information from internal and external security threats such as information leakage.