AS the new year unfolds, Globe encourages Filipinos to continue supporting local businesses, just as it wrapped up a holiday celebration of giving back. Through the Globe of Good umbrella program, Globe (www.globe.com.ph) brings together an ecosystem of impact where stakeholders can connect and work together to help communities in need move forward from the adverse effects of the pandemic. Under this initiative, the company revived its annual December tradition of holding The Purpose Tree campaign and the Gift Local bazaar with a face-to-face engagement for the first time after two years of virtual activities.
The Purpose Tree is an internal fundraising effort for employees to give back to a worthy cause. Contributions go to the Hapag Movement, Globe's banner program for hunger alleviation through technology. As a program, the Hapag Movement aims to address involuntary hunger through technology, including the use of electronic donation platforms, and connects multi-sectoral partners to achieve social impact at scale. It also provides livelihood training for a sustainable source of income for beneficiaries.
"Christmas at Globe has always been about giving back. As we pass on our gratitude, compassion and care to our employees, we implore them to do the same by sharing their blessings with our kababayans. With the Hapag Movement as our main advocacy, we hoped to make the Christmas season just as special for those in our partner communities," said Ato Jiao, chief human resource officer, Globe Group.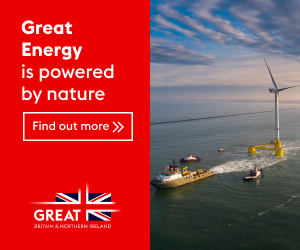 The Purpose Tree launch at The Globe Tower was attended by Hapag Movement partners Tzu Chi Foundation Philippines and World Vision Philippines, and Globe executives led by Globe group president and CEO Ernest L. Cu, chief customer experience officer and strategy management head Rebecca Eclipse, and chief sustainability and corporate communications officer Yoly Crisanto, and Jiao.
Meanwhile, Globe Business MSME Group organized the Gift Local bazaar for its clients. The annual activity allows some of their key clients to participate and sell their products to Globe's employees this season.
"Through Gift Local, we were able to showcase more homegrown brands and products in the market; and now, as we go into our fifth year, we've moved from online selling to creating a more hybrid customer experience," said KD Dizon, MSME group head, Globe Business. As a contribution to the Hapag Movement, the MSMEs donated their joining fees to the advocacy, which was then matched by Globe Business. The total raised and pledged donations reached P200,000.