EXCITING milestones are happening at EdVenture: the newest educational-technology start-up from Globe's 917Ventures.
The company ended 2022 with over 1,100 tutors who are helping uplift the lives of Filipino educators while providing high-quality, affordable and personalized online tutorials for students from preschool to Grade 10.
Since its launch in May 2021 EdVenture has logged over 10,000 learning hours, with more than 10,000 parents placing their trust in the platform.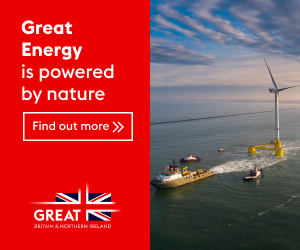 The start-up's vision is to enable every student to reach their full potential by accompanying them on their education journey, with engaging one-on-one learning experiences.
For Filipino tutors, working with EdVenture provides them an opportunity to not only earn extra income, but also make a positive impact on the lives of students.
Teacher Jiem Mangussad-Cruz, an EdVenture resident tutor, said "being able to see each student's progress is heartwarming. Whenever the students tell me about their achievements, I feel so proud of helping them achieve their goals."
Mangussad-Cruz has already engaged with 100-plus students with whom she was able to cultivate a bond of respect and collaboration. At the same time, watching and guiding students in their academic journey has made her realize the importance of perseverance and hard work.
The start-up boasts of well-vetted tutors who have gone through a rigorous selection process, and can handle all subjects aligned with the Department of Education curriculum such as reading, math, science, English, Filipino, and Araling Panlipunan (social studies).
In addition to expanding its team of tutors, EdVenture is constantly evolving to meet the needs of its customers. This includes the introduction of new products such as Singapore Math, an improved customer experience through updates to the web site, and a rebranding campaign with a new logo, brand colors, and mascots.
Ina Gervasio, EdVenture entrepreneur in residence, said: "Improving our customer's experience on the platform has always been [our] high priority….We've revamped our web site with various enhancements to improve user experience. Aside from updating our branding, parents can expect a more intuitive experience from registration, searching for their favorite tutors, booking sessions for their kids as well as visual improvements."
EdVenture is currently offering a New Year promo where parents can get 50-percent discount on sessions until January 29, 2023. They may be accessed using the promo code: "HELLOEDV." Customers can book their sessions via https://edventure.ph/.